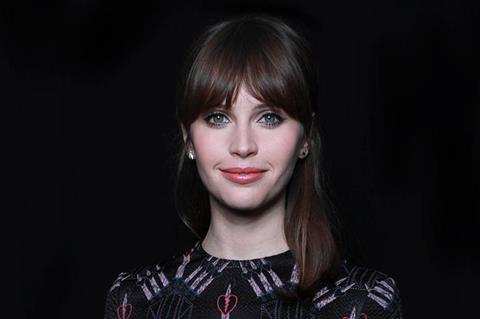 Felicity Jones, Jonathan Bailey and Jason Isaacs have signed to star in Simon Amstell's Maria, which UK-based Independent Entertainment will introduce to international buyers at Cannes this month.
Filming will take place in the UK and US this autumn.
The comedy is produced by UK outfit Emu Films and is about a young woman who hits it off with her new stepbrother on her father's wedding day but then discovers her father is terminally ill.
Amstell made his debut feature Carnage in 2017, followed by Benjamin which premiered at the BFI's London Film Festival in 2018.
Emu Films' Louise Palmkvist Hansen is producing. The executive producers are Amstell, Emu Films' Michael Elliott, Jim Mooney and Walli Ullah, with Cora Palfrey and Sarah Lebutsch from Independent Entertainment.