"We believe the cinematic experience is worth fighting for."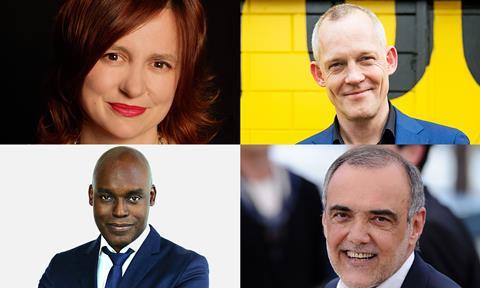 Following the news earlier this week that Cannes Film Festival will, from next year, insist that all films in Competition must be guaranteed a French theatrical release, and Netflix head Reed Hastings' subsequently bullish response, Screen asked the heads of other major film festivals to offer their opinion on the ruling.
Venice
Venice Film Festival director Alberto Barbera expressed solidarity with Cannes chief Thierry Fremaux: "First and foremost, I would like to express my solidarity with Fremaux. This must not have been an easy decision.
"These are the final throes of a market that has evolved, changed too rapidly without establishing any rules. There are so many interests and motives at play, from the theatre owners, to the distributors, sales, producers and auteurs, but the role of a festival must be independent of it all, its role is to spread quality cinema, to select, bring to light, and support cinema as such and not on the basis of where it may be seen.
"I personally believe that cinema remains an experience to be enjoyed in theatres, but we cannot ignore the fact that with the rise of new platforms we cannot go back in time, and festivals must not be put in the position of having to choose one side or the other".
Rotterdam
Bero Beyer, artistic director of the famously progressive International Film Festival Rotterdam, said: "We believe the cinematic experience is worth fighting for. Discovering quality films and bringing them to professional or general audiences, is the core idea of all film festivals."
"The Cannes Film Festival and with them a large part of the French film industry, is doing what they believe is necessary to safeguard their idea of the value of cinema. We fully respect that," he continued.
"Speaking for International Film Festival Rotterdam (IFFR): we celebrate film in all its forms.
IFFR strives to defend and enlarge the free creative space of cinema. So over the years, Rotterdam has taken a slightly different approach.
Presenting films and visual artworks during and beyond the festival period, we are keen to explore new ways of propelling the cinematic experience forward.
"At the centre of this should always be the respect and care for the filmmakers and their work, both artistically and economically. So this is in fact an ongoing fight that concerns all parties."
Locarno
Carlo Chartrian, artistic director of the Locarno Film Festival, was happy to support the decision of Cannes.
He said: "While grasping the changes regarding new players and market dynamics that affect the cinema industry, the relationship between festivals and theatres is still crucial.
"The granting of films' existence in theatres is essential, not only from an economical point of view, but also because of the artistic growth and recognition that the filmmakers and all of the production industry receive from it."
London
Clare Stewart, BFI London Film Festival director, said: "As screens are more and more prevalent in our daily lives, film festivals have a responsibility to preserve the communal, big screen experience and to continue to promote the art of cinema.
"At the same time, it is clear that as the theatrical opportunities for specialised film diminish, we also must be responsive and embracing of platforms such as Netflix and Amazon that provide an opportunity to take the work of filmmakers out to a global audience, and that are now investing in the production of some really exciting films which simply wouldn't get made without them.
"I think there is a happy, mutually beneficial opportunity whereby limited theatrical can support the launch of a film's life on a platform, and flip-side, I would not want to exclude filmmakers from the BFI London Film Festival programme whose work is getting made because these platforms are investing in them."
Toronto
In a statement released to Screen yesterday following the ruling, Toronto International Film Festival artistic director Cameron Bailey said: "We built TIFF Bell Lightbox to give our audience the best possible big screen experience. At the same time, our Festival selection is open to the best work we can find, whether or not it's destined for theatres."