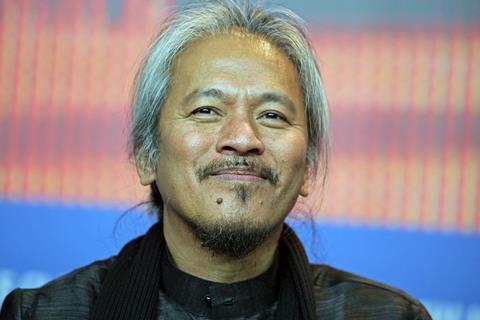 Lav Diaz's A Tale Of Filipino Violence will make its world premiere as part of the international competition line-up of the FIDMarseille international film festival taking place in France from July 5-11.
Further world premieres in the selection include Sofia Bohdanowicz, Burak Çevik and Blake Williams' A Woman Escapes and Spanish film Aftersun by Lluís Galter.
Scroll down for the full selection
Atlantics director Mati Diop is the president of this year's international jury which includes João Pedro Rodrigues.
FIDMarseille's 33rd edition will screen 123 films, including 49 world premieres, of which 40% are by female filmmakers.
The festival is screening a selection of free films by Catalan filmmaker Albert Serra, including his Cannes official selection title Pacification, as well as a curated exhibition by French director Mathieu Amalric.
FIDMarseille 2022
International competition
Life Lasts Two Days (Braz) World premiere
Dir: Leonardo Mouramateus
A Woman Escapes (Can-Tur) World premiere
Dirs: Sofia Bohdanowicz, Burak Çevik, Blake Williams
Aftesun (Sp) International premiere
Dir: Lluís Galter
Can Someone Meet Me In A Dark Alley? (Ita-Mex) World premiere
Dir: Gaetano Liberti, Luciano Pérez Savoy
Night Detour (Can) World premiere
Dir: Ariane Falardeau St-Amour, Paul Chotel
Notes For A Democratic Europe (Fr-Pol) World premiere
Dir: Marine Hugonnier
A Tale Of Filipino Violence (Phil) World premiere
Dir: Lav Diaz
The Life Of Infamous Men (Fr) World premiere
Dir: Gilles Deroo, Marianne Pistone
Garden Sandbox (Jap) World premiere
Dir: Yukinori Kurokawa
Nomotopowell (US) World premiere
DIr: Brent Chesanek
Quarries (Por-Swe-Fr) World premiere
DIr: Ellie Ga
About The Clouds (Arg) World premiere
Dir: María Aparicio
The Unstable Object II (Fr-Ger-Tur-US) World premiere
Dir: Daniel Eisenberg
Who Is Afraid of Ideology? Part IV Reverse Shot (Ger-Leb) World premiere
Dir: Marwa Arsanios
French Competition
(all world premieres)
Barail
Dir: Denis Cointe
About The Conquest
Dir: Franssou Prenant
Smalltown Boys
Dir: Gaël Lépingle
Enjoy The Weather: The Film
Dir: Teresa Silva
Stars
Dir: Jacques Meilleurat
Insieme Insieme
Dir: Bernardo Zanotta
I Like Politics Too
Dir: Marie Voignier
We Had The Day, Bonsoir
Dir: Narimane Mari
To Be Loved By Whom
Dir: Émily Barbelin
GPS Lost
Dir: Pierre Voland
X14
Dir: Delphine Kreuter
First Film Competition
Night Detour (Can) World premiere
Dirs: Ariane Falardeau St-Amour, Paul Chotel
Christina (Ser) World premiere
Dir: Nikola Spasic
Maputo Nakuzandza (Bra-Moz) International premiere
Dir: Ariadine Zampaulo
Dying In Ibiza (A Film In Three Summers) (Fr) World premiere
Dir: Anton Balekdjian, Léo Couture, Mattéo Eustachon
Cross Words (Fr-Sp) World premiere
Dir: Mario Valero
To Be Loved By Whom (Fr-Bel) World premiere
Dir: Émily Barbelin
Rough Red (Bra) World premiere
Dir: Amanda Devulsky
Negative Path (S Kor-Arg) International premiere
Dir: Alan Martín Segal
Way Out Ahead Of Us (US) World premiere
Dir: Robert Rice
Person (China) World premiere
Dir: Wang ChuYu