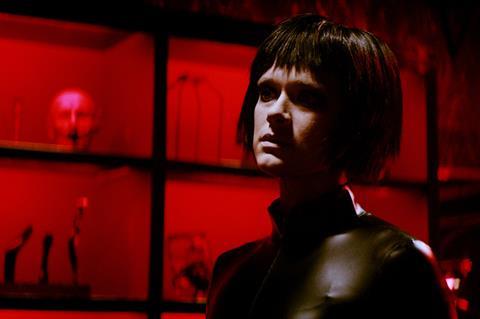 Film4 has acquired UK TV rights to J-P Valkeapää's Dogs Don't Wear Pants, which had its theatrical release scuppered by cinema closures over coronavirus.
Film4, owned by British broadcaster Channel 4, has also secured a streaming window for the feature on its All 4 VOD platform to coincide with the network premiere. This date has yet to be decided.
The BDSM sex drama, which debuted in Directors' Fortnight at Cannes, was set to be released in the UK on March 20 by Anti-Worlds but was halted when all cinemas across the country were closed to stem the spread of Covid-19.
In a bid to salvage press coverage and marketing spend, Anti-Worlds struck a deal with digital platform Curzon Home Cinema, which made the film available to stream from March 20. The title ranked as one of their top five titles over the weekend.
Other platforms such as iTunes, Amazon, Google Play and YouTube will host the film in the coming weeks.
However, cinemas that had booked the film have retained interest in screening the feature in the coming months, when venues reopen, so it may yet receive a limited, theatrical release in the UK.