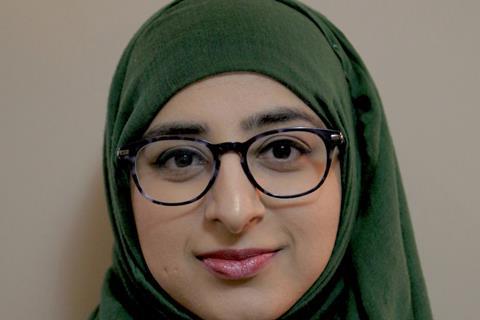 Film and TV director Raisah Ahmed will chair the new industry advisory board of the Glasgow Film Festival (GFF), that will also include executives from Film4, Protagonist and Netflix.
The board will "drive further development of Glasgow Film Festival's industry offer, providing new opportunities for Scotland-based talent to meet, collaborate, pitch ideas, and develop their work together", said David Smith, director, Screen Scotland.
The board will announce its 10-year strategy for the industry programme at the next GFF which takes place February 28 – March 10, 2024.
Ahmed's credts include TV series such as Molly And Mack and Princess Mirror-Belle and has several feature films in development.
Ahmed is joined on the board by Alice Whittemore, development executive, Film4, George Hamilton, chief commercial officer, Protagonist Pictures, Hamish Moseley, director of distribution EMEA, Netflix, Lauren Lamarr, producer, Blazing Griffin, Louise Thornton, head of commissioning, BBC Scotland, Nikki Parrott, managing director/executive producer, Tigerlily Productions, Reece Cargan, founder/producer, Bombito Productions and Sarah Smyth, international distribution and commercial development officer, Screen Scotland.
The festival also unveiled a three-month talent development scheme 'Animatic' for Scottish creatives to develop animated feature film or series.
Allison Gardener, GFF director, said: "Animatic demonstrates the international platform, ambition and value of Glasgow Film Festival to the Scottish filmmaking sector. We are delighted to be working with leading animation experts and to be able to connect them with the amazing talent that we have here in Scotland. This project is another milestone in Glasgow Film's year round initiatives to support talent development.
"With the help of our new Industry Advisory Board, we look forward to sharing our vision for the festival's industry programme next year."