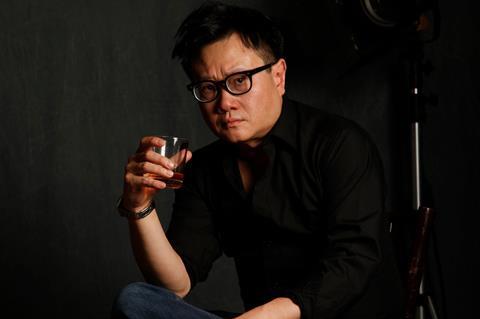 HBO Asia has unveiled a slate of four original productions, including sci-fi drama Dream Raider, executive produced by Hong Kong filmmaker Soi Cheang, and food-themed series Food Lore, created by Singapore's Eric Khoo.
Starring Taiwan's Vivian Hsu and David Wang, Dream Raider is directed by Daniel Fu and Simon Hung and brings together talent from China, Hong Kong and Taiwan.
Produced by Freeman Xiang, the eight-part series follows a team of scientists and cops investigating a criminal conspiracy that exploits human consciousness. Taipei Film Commission and Taipei Cultural Foundation are supporting the production.
Food Lore is an eight-part anthology with episodes directed by Khoo and leading Asian filmmakers including Don Aravind (Singapore), Billy Christian (Indonesia), Takumi Saitoh (Japan), Ho Yuhang (Malaysia), Erik Matti (Philippines), Pen-Ek Ratanaruang (Thailand) and Phan Dang Di (Vietnam). Each episode features a story related to Asian cuisine.
The series is produced as part of HBO Asia's two-year partnership with Singapore's Infocomm Media Development Authority (IMDA). Khoo was previously showrunner on HBO Asia's horror anthology series Folklore.
HBO Asia is also producing ten-part Taiwanese drama The World Between Us, starring Alyssa Chia, James Wen and Wu Kang-Jen, which follows the aftermath of a mass shooting. Directed by Lin Chun-Yang and scripted by Lu Shih-Yuan, the series is produced with Taiwan's Public Television Service (PTS) and will be jointly distributed by HBO Asia and Taiwan's Catchplay outside of Asia.
As previously announced, HBO Asia is also producing a second season of hit Taiwanese drama The Teenage Psychic, starring Kuo Shu Yau. All four originals will be available on HBO channels and streaming services HBO GO and HBO On Demand.
Since entering original production in 2012, HBO Asia has produced 15 originals, some of which, including Miss Sherlock, Folklore and Grisse, are also being distributed on HBO's platforms in the US and Europe.