Fox Networks Group moves into high-end Chinese miniseries with pair of projects.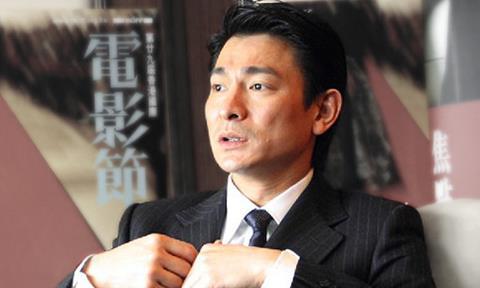 Fox Networks Group Asia is unveiling two Chinese-language miniseries at this week's Filmart in Hong Kong – The Trading Floor, produced by Andy Lau's [pictured] Focus Television, and Stained, written and directed by Patrick Kong.
The Trading Floor is a 5 x 60 minute thriller set in Hong Kong's financial industry. It has been written and will be directed by KK Wong, director-producer of 2014 hit Hong Kong TV show The Election.
Stained, which also has a 5 x 60 minute format, is a crime thriller starring Kara Hui, Kwan-ho Tse and Anthony Wong.
Both shows are in pre-production for target delivery in 2017.
Cora Yim, head of Chinese entertainment and territory head of Hong Kong for Fox Networks Group, said the two miniseries "exemplify our commitment to partnering with the best (Andy Lau, Patrick Kong) in creating the best shows for our viewers."
She added that Fox Networks Group plans to create further properties around the shows "with more seasons to follow and a franchise that can cut across different formats".
The shows will be made available on Fox's SCM network as well as its upcoming OTT platform.