EXCLUSIVE: Updated agreement begins with IM Global handling sales on Chang Zheng's Explosion.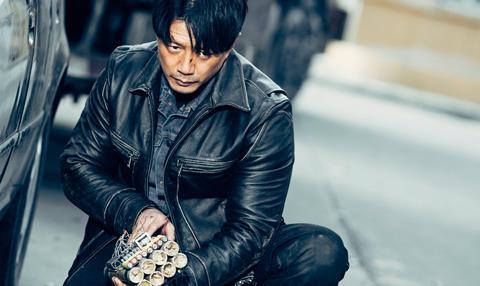 IM Global has extended the output deal between its Anthem foreign sales division and Beijing-based Huayi Brothers, to handle international sales on the studio's Chinese productions.
The extended deal kicks off with Chang Zheng's Explosion [pictured], which IM Global is introducing to buyers at Filmart. Starring Duan Yihong, Wang Jingchun and Yu Nan, the film tells the story of an explosives technician who is left as the sole survivor, as well as prime suspect, of a mining accident. The film is in post-production for release in China over the summer.
IM Global is also selling Huayi Brothers' Beautiful Accident, a romantic drama directed by Malaysian-born filmmaker Ho Wi Ding and starring Gwei Lun-mei, Chen Kung, Wang Jingchun and Ouyang Nana.
"We have enjoyed a very fruitful relationship with Huayi Brothers over the last few years and we're delighted to be extending our international sales partnership with them at a time when our ties with the Chinese film community are evolving deeper and deeper," said IM Global CEO Stuart Ford.
Huayi Brothers' upcoming slate also includes Tsui Hark's Detective Dee: The Four Heavenly Kings, Guan Hu's war drama The 800, supernatural fantasy Painted Skin: The Prequel, action adventure Mojin Returns and The Mask Of The Black Death, based on an unproduced script written by Akira Kurosawa.
IM Global also recently announced an output deal with China's Enlight Pictures.