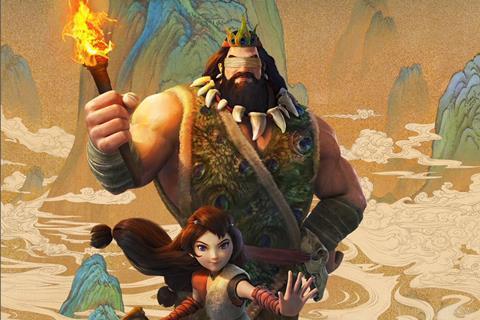 Shenzhen-based animation studio KK Animation has sold 3D CGI feature Tofuman to Big Film for Korea and Sahamongkolfilm for Vietnam, Myanmar, Laos and Cambodia.
Directed by Joey Zou, the film follows a group of beans that come to life and start practising magic arts to gain immortality. Big Film plans to give the film a theatrical release in Korea in May. In addition, KK Animation is making its international market debut at Filmart to launch its new project, 3D CGI animated feature Tears, directed by Mon Cheung.
In the early stages of production, the film is based on the Chinese classic text Classic Of Mountains And Seas (Shan Hai Jing). The story follows a warrior princess who is searching for the tears of a mythical creature to cure her father who has become blind.
Cheung previously worked with Hong Kong's Imagi Entertainment, where he was art director on Kevin Munroe's TMNT, which was distributed by Warner Bros and The Weinstein Company. KK Animation is owned by mainland Chinese real estate giant Kingkey Group, which owns a string of shopping malls in China.