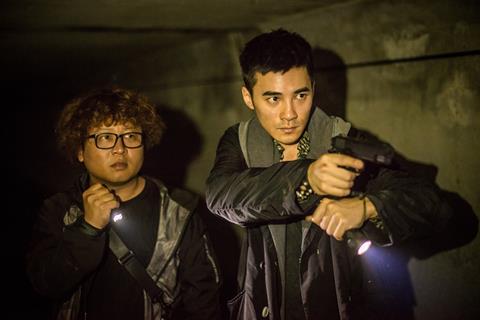 Celebrating its 10th anniversary, Singapore's mm2 Entertainment presents an extended slate of 24 regional films at Filmart, including a trio of new titles co-produced with Turner Asia Pacific.
Taking the spotlight is Killer Not Stupid, Jack Neo's first film set outside Singapore and Malaysia. Filming began last week in Taiwan's Taichung City, which is the main location of the action comedy starring popular Taiwanese actors Jay Shih and Amber An. Neo is Singapore's most commercially successful director, well known for his I Not Stupid and Ah Boys To Men franchises.
Last year, mm2 entered into a five-picture deal with Turner. The other two Turner projects at Filmart are Ong Kuo Sin's Taiwan-set road movie 1 Headlight, starring Wang Po Chieh, and Kethsvin Chee's Hello! Tapir, a live-action/CG-hybrid fantasy drama about a little Malaysian boy and a dream-eating creature.
mm2 is also presenting Derrick Lui's car-racing drama Garage D (a 2016 HAF project formerly known as Warrior Of Love); Sam Loh's Hong Kong-set horror Hell Hole; and Teddy Chin's Malaysia-set romance drama In My Heart.
Another six mm2 titles were announced yesterday in a separate co-production arrangement with Fox Networks Groups Asia.