EXCLUSIVE: Company reveals four titles on debut sales slate.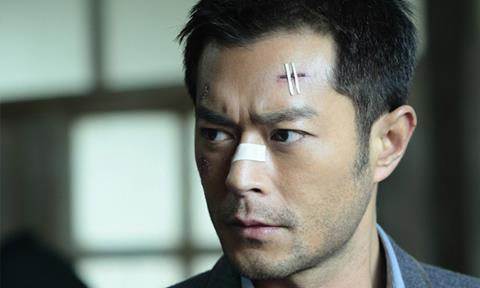 Hong Kong's One Cool Group has launched an international sales arm, One Cool Pictures, which is arriving at Filmart with a slate headed by $45m sci-fi action title Warriors Of The Future, starring Louis Koo and Sean Lau.
Produced by One Cool Film Production, the film is set in the future when the earth's atmosphere has been destroyed and a mysterious vine appears to be the only hope for salvation.
The film, which started shooting in February, is directed by visual-effects veteran Ng Yuen-fai (Bodyguards And Assassins), who runs One Cool's VFX company FatFace Production.
One Cool is also launching sales on $22m action title Taste Of Crime, which marks Hong Kong actor Nick Cheung's third film as director following Ghost Rituals and Keeper Of Darkness. Starring Cheung, Xu Jinglei and Yu Nan, the film tells the story of an undercover cop who unveils collusion between the highest level of government and the triads.
Also on One Cool's slate is Tam Wai Ching's debut feature, In Your Dreams, produced by Hong Kong actress Carina Lau. The film, about a taboo romance between a 16-year-old student and his female teacher, is backed by Hong Kong's First Feature Film Initiative. Lau and Ng Siu Hin head the cast.
One Cool Pictures is also selling $32m period action title Back To The Past, which One Cool Film is co-producing with China's Huace Pictures. Scheduled to start shooting at the end of 2017, the film follows a cop who travels back in time to the Qin Dynasty to search for a billionaire's son.