Titles include fourth entry in popular local franchise Ah Boys To Men and horror comedy Vampire Cleanup Department.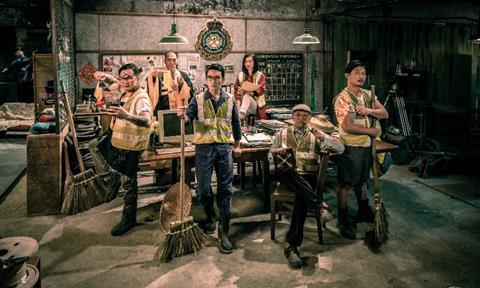 Singapore-based mm2 Entertainment has unveiled its new slate of titles, including Jack Neo's Ah Boys To Men 4 and eight other titles with Hong Kong, Taiwan and Malaysia, all scheduled for release in 2017.
The fourth instalment of the Ah Boys To Men series is about Singapore army recruits who have to juggle between work and their reservist duties. The series is Singapore's most successful franchise with a combined local box office of more than S$22m from the first three films.
mm2's slate also includes two Taiwan-set titles, Hsieh Chun Yi's romantic drama Take Me To The Moon, starring Vivian Sung, and youth comedy Turn Around by DoP-turned-director Chen Tapu; two horror films, Jeffrey Chiang's Buyer Beware and Ghost's Net by Hong Kong directors Wong Kwok Keung, Wong Kwok Fai and Patrick Yau; and family drama No Time No Mum.
Wonder Boy, the biopic and directorial debut of celebrated Singaporean musician Dick Lee, is ready for release in the third quarter, while horror comedy Vampire Cleanup Department [pictured], a 2016 Hong Kong - Asia Film Financing Forum (HAF) project, opens this Thursday (March 16) in Hong Kong, Singapore, Taiwan and Malaysia. Chang Long Jong, former deputy CEO of MediaCorp, will assume the role of CEO from April 3.