Production and distribution outfit reveals strong slate of titles at Hong Kong market.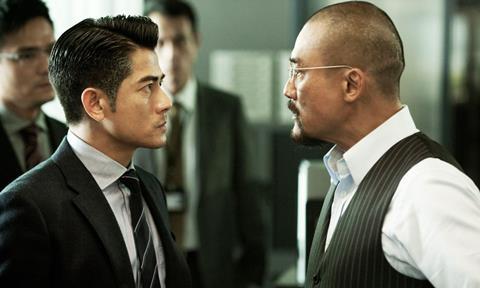 Hong Kong-based Sun Entertainment Culture (SUNEC) has unveiled a string of titles at Filmart, including crime suspense thriller Schemer from filmmaker Sunny Luk (who won best director at the 2012 Hong Kong Film Awards for Cold War [pictured]); the big-screen adaptation of Louis Cha's wuxia novel The Book And The Sword from veteran director Jacob Cheung and writer James Yuen; and Chinese New Year action comedy Keep Calm And Be A Superstar by director Vincent Kok.
Also on Sun's slate are The Neighbour, a remake of German horror The Good Neighbour that will be directed by Stanley Liu and produced by Pang Ho Cheung.
Pang is also the producer of new TV series Women Who Flirt, based on his big-screen romantic comedy of the same name and directed by TV drama director Sammy Ko, and DoP Jason Kwan's directorial debut A Nail Clipper Romance, starring Golden Horse best actress Zhou Dongyu and Joseph Chang. The latter opens locally on April 14.
SUNEC has another two titles produced by SPL producer Paco Wong for release this year: Wilson Yip's Paradox, starring Louis Koo and Thai action star Tony Jaa, and Jonathan Li's crime action The Brink with Zhang Jin and Shawn Yue.