EXCLUSIVE: Company's titles include a Cheng Wei Hao crime thriller and a drama exec produced by Hou Hsiao Hsien.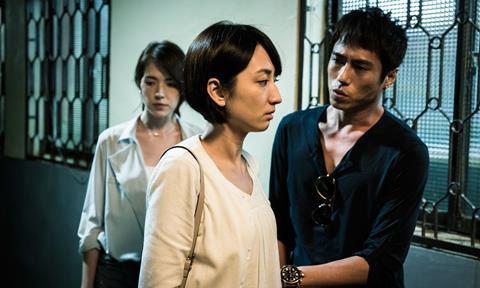 MandarinVision has brought a new slate of titles from Taiwan to Hong Kong Filmart, including crime thriller Who Killed Cock Robin [pictured], which reunites The Tag Along director Cheng Wei Hao with his actress Hsu Wei Ning.
The new film, also starring Kaiser Chuang, Ko Chia Yen and Christopher Lee, is about an enthusiastic journalist's investigation into a long-forgotten hit-and-run accident. It will open on March 31 in Taiwan.
Also on the company's slate are Huang Xi's Missing Johnny, a relationship drama executive produced by Hou Hsiao Hsien, and Huang A Yao's The Great Buddha+, executive produced by Godspeed director Chung Mong Hong, a dark comedy about a security guard who unleashes a chaotic chain reaction after watching the private videos of his boss. Both debut features are in post-production.
The Taiwan-based company is set to ramp up its film and TV production this year. The film business is headed by veteran filmmaker Yeh Ju Feng (Our Times), while new company president Jessie Ho oversees the TV production side.