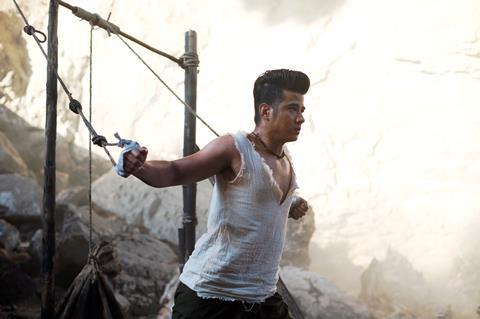 Thailand's M Pictures is launching sales on a string of new titles led by Khun Phaen Begins, a period action comedy set in the Ayutthaya Kingdom and featuring hot Thai actor Mario Mauer of Pee Mak fame.
Directed by Kongkiat Khomsiri, whose credits include Khun Phan 1 and 2, Khun Phaen Begins is scheduled for an October release.
It Could Be Him, which will open locally on March 28, is a romantic comedy about two best friends who fall for the same girl. It is directed by Bungfai Team, a group of directors led by top comedian Petchthai Wongkhamlao (aka Mum Jokmok). Like M Pictures' sleeper hit E-San Love Story, the new film is set in the E-San region in northeast Thailand and stars Petchthai along with a young cast.
Action thriller Nemesis is about a female psychiatrist and a patient with split-personality disorder, who becomes violent at night. It is directed by Gunparwitt Phuwadolwisid (Three Marks Of Existence).
M Pictures has 10 local releases for 2019, including Krasue: Inhuman Kiss, which opened top of the Thai box office on March 14, beating Captain Marvel and grossing $1m in four days. New sales deals for the romantic horror film include for Taiwan (Deepjoy), Hong Kong (mm2) and Myanmar (JCGV).
Nakee 2 and Bikeman, also distributed by M Pictures, are the largest and fourth largest Thai films released last year.