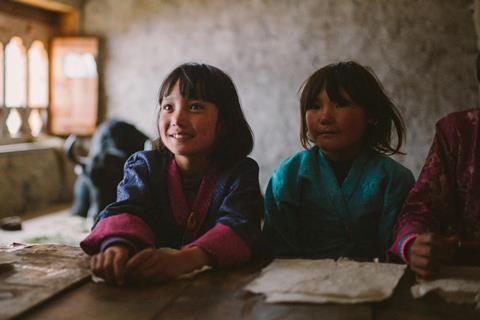 Films Boutique has boarded sales on Bhutanese director Pawo Choyning Dorji's Himalayan-set drama Lunana: A Yak In The Classroom ahead of its world premiere in the BFI London Film Festival's family strand.
The film revolves around a trainee teacher who dreams of emigrating to Australia but instead finds himself assigned to a school in the remote Himalayan village of Lunana in northern Bhutan.
The high altitude, a lack of amenities and the increasingly cold weather as the winter closes in, make him want to leave as soon as he arrives. The local children launch a charm offensive in a bid to convince him to stay before the truly harsh conditions of winter hit.
Films Boutique COO and head of acquisitions Gabor Greiner, who acquired world rights directly from Dorji, describes the film as "crowd-pleaser" with family appeal.
"The amazing Bhutanese landscapes combined with the cutest children with the broadest smiles guarantee a feel-good film with strong crossover potential," he said.
It is a first fiction feature for photographer and filmmaker Dorji who is a pioneering figure in Bhutan's tiny filmmaking scene, best known internationally as the producer of Hema Hema: Sing Me A Song While I Wait, which premiered in Toronto in 2016.
"Lunana: A Yak in the Classroom was a story born of the mountains of the Himalayas. A story inspired by the beautiful noble people who live in what is probably one of the most remote settlements in the world," says Dorji.
The filmmaker wrote, shot and cast the film on location Lunana, writing characters that reflected the true lives of the non-professional actors involved.
"They weren't acting. They were being themselves," he reveals, citing, in particular, the example of a young local girl playing a plucky pupil called Pem Zam.
"The little girl's life is exactly like that of her character …right now she is living in Lunana, she is a daughter of a drunk, she has no mother, and is brought up by her aged half-blind grandmother. Her life is so hard yet she has so much beauty and confidence that she inspires us so much."
Dorji produced the film with Stephanie Lai under the banner of their Thimphu-based company Dangphu Dingphu: a 3 pigs production and Steven Xiang and Jia Honglin. Tshering Dorji and Li Yijing take associate producer credits.