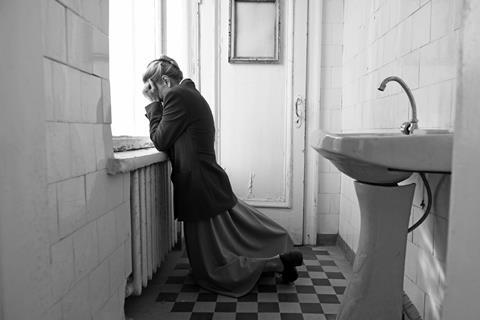 Berlin-based international sales outfit Films Boutique has announced a number of deals on its Venice Competition title Dear Comrades!, directed by veteran Russian auteur Andrei Konchalovsky (Runaway Train, Duet For One, House Of Fools).
Dear Comrades! premiered in Venice this week to strong reviews. Set in the early 1960s, it tells the story behind the strike which led to the so-called 'Novocherkassk Massacre'.
Deals have now been concluded with Benelux (Cherry Pickers), the Czech Republic and Slovakia (Film Europe), Greece (Weird Wave), Portugal (Legendmain Filmes), ex-Yugoslavia (MCF Megacom), the Baltics (A-One Films Baltic), Bulgaria (Beta Film Ltd), and Scandinavia (Angel Films).
Discussions are also ongoing in North America and Spain, with further interest in France, the UK, and Asia.
Russian distributor Walt Disney Studios CIS plans to release the film in November of this year.
Significantly, most of the deals were concluded during the festival itself, after its screenings in cinemas on the Venice Lido. Films Boutique's head of sales Julien Razafindranaly has suggested the big-screen experience and festival buzz were vital to its success.
"We are so happy that this extraordinary film premiered on the mythical big screen of the Sala Grande at the Venice festival," Razafindranaly told Screen. "For that, we are immensely grateful to Alberto Barbera and his team to have pulled through and managed to give us and the entire crew this so precious opportunity. It has clearly helped the film on the sales side, as a significant part of the distributors that have acquired the film so far did it after discovering [it] on the Lido."
Dear Comrades! is set in a provincial town in the south of the USSR in 1962. Lyudmila, a devout Communist Party official and idealistic veteran of the war, is a scourge of anything she perceives as anti-Soviet sentiment.
Together with other local party officials, she is taken by surprise by a strike at the local factory, in which her own daughter is taking part. As the situation quickly spirals out of control, Lyudmila begins a desperate search for her daughter in the face of curfews, mass arrests, and the authorities' ruthless attempts to cover up the state violence. Her once unquestioning faith in the party line is gradually shaken.