Films Distribution has picked up international sales on horror comedy Housebound, which premiered to critical acclaim at SXSW this year.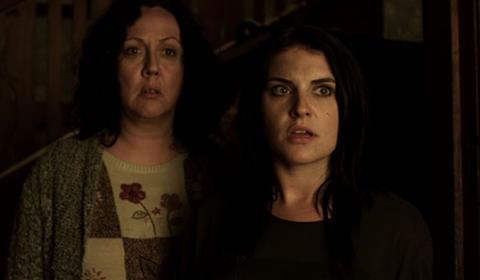 The film revolves around a wayward teen who is sent to live with mother under house-arrest after being caught trying to rob a bank.
As well as having to deal with her chatterbox mother, she discovers the house is haunted, with both hilarious and terrifying consequences.
The poltergeist caper is a first feature for up-and-coming New Zealand director Gerard Johnstone, whose previous credits include The Jaquie Brown Diaries series, a popular, award-winning series in New Zealand.
Films Distribution co-chief Nicolas Brigaud-Robert described Houseband as "both funny and witty but also unpredictable and full of suspense".
The deal was brokered between Sebastien Beffa of Films Distribution and producers Ant Timpson and Luke Sharpe of Semi-Professional Pictures alongside the New Zealand Film Commission.
"We're looking forward to our first collaboration with Semi-Professional Pictures and our second film with Ant Timpson with whom we have worked with before on ABCs of Death," said Beffa.
The movie will be screened at the Cannes market by Films Distribution. XLrator Media have already picked up US rights for the film.