Finnish film historian, critic, documentary filmmaker Peter von Bagh – co-founder and director of the Midnight Sun Film Festival – has died aged 71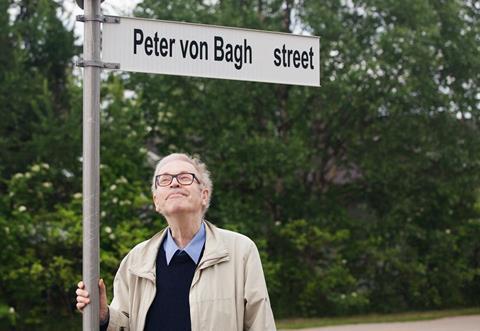 When in 1985 Finnish directors Anssi Mänttäri, Aki and Mika Kaurismäki, and film historian Peter von Bagh met in Helsinki to discuss where it would be totally impossible to organise a film festival, they agreed on Sodankylä – who would go 129 kilometres north of the Arctic circle, to a village in Lappland with 8,809 inhabitants, 35,000 reindeer and millions of mosquitoes to watch films?
At this year's Midnight Sun Film Festival, von Bagh – festival director for 29 years – walked down Peter von Bagh Street to the Lapinsuu Theatre to welcome US director Samantha Fuller, who was invited with A Fuller Life, the documentary about her late father, who was a special guest in 1986. She had taken the Samuel Fuller Street from the hotel; the village knows whom to honour.
The Midnight Sun Film Festival put Sodankylä on the world map, mainly due to von Bagh – the film historian, critic, documentary filmmaker, who has passed away after a long battle with illness, aged 71. Only next month (Oct 8) 2010 book Sodankylä Forever (Sodankylä ikuisesti) will be presented in English at the Frankfurt Book Fair – his depiction of the showcase during three decades.
Von Bagh has already pictured the festival in a four-part documentary – one of his 55 films, of which US critic Jonathan Rosenbaum named his Helsinki Forever (Helsinki, ikuisesti/2008) "one of the 10 best films in the first decade of the 21st century." Von Bagh retrospectives have most recently been organised in Rotterdam, Moscow, Washington, Vienna, Munich, and Tromsø.
Originally a BA from the University of Helsinki in philosophy, sociology, aesthetics and literature, later a doctor of social sciences, he started as a lecturer at, ao, the University of Aalto. He has written 40 books, mostly about film and filmmakers, ao Aki Kaurismäki and Alfred Hitchcock - still his Song of Finland (2007) received the Finlandia Literary Prize for Non-Fiction.
An executive director of the Finnish Film Archive, later programme planner between 1966-1984, von Bagh was also editor-in-chief of Finnish film magazine Filmihullu, and his was artistic director of Bologna's Il Cinema Ritrovato. His last film, Socialism (Sosialismi), 18 chapters with clips from left-wing thinkers from Lumière (1895) to Pasolini (1964), was premiered in Sodankylä this year.