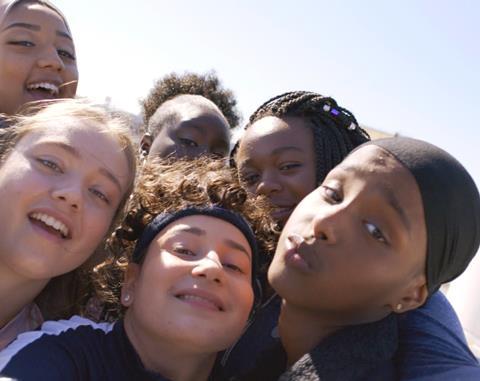 Screen can unveil an exclusive first look at Suffragette director Sarah Gavron's next feature – working title Girl Untitled – which has now wrapped shooting in the UK.
The film stars a group, made up of largely non-actors, as a lively, multi-cultural group of teenagers from a fictional girls' state school in London. Casting director Lucy Pardee, Gavron and the production team found the girls over a two-year-long casting and workshopping process.
Shooting took place at locations in East London and was done in story order.
Altitude Film Sales will be showing a first promo at the upcoming American Film Market in LA.
The film is being produced by Faye Ward at her banner Fable Pictures alongside Screen Star of Tomorrow 2018 Ameenah Ayub Allen. Theresa Ikoko and Claire Wilson have written the script. Altitude is also an executive producer on the project and has pre-bought UK rights.
Further backers include Film4 and the BFI, with Wellcome, Head Gear Films, Metrol Technology, and Kreo Films.