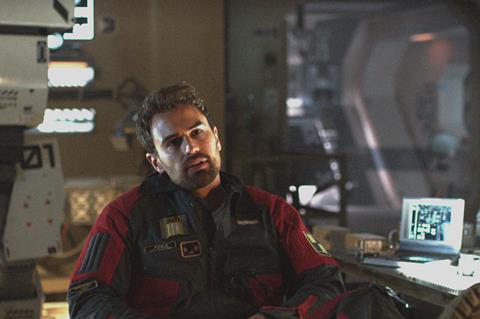 Screen can reveal the first look at Theo James in sci-fi Archive, the feature directing debut of Moon concept designer Gavin Rothery.
James stars opposite Stacy Martin in the film about a man working in a remote secret facility developing true, human-like artificial intelligence. His latest prototype is almost complete, but he has an ulterior motive that must be hidden at all costs: to be reunited with his dead wife. Toby Jones, Rhona Mitra and Peter Ferdinando round out the cast.
Both James and Martin are previous Screen Stars of Tomorrow, in 2009 and 2013 respectively.
Independent is handling sales on the title at this week's European Film Market (EFM) in Berlin. XYZ Films represents North America. Finance came from Quickfire, Lipsync and Cofiloisirs.
Production on the project recently wrapped after shooting in Hungary. Philip Herd and Cora Palfrey of Independent produced with Theo James.