EXCLUSIVE: Mark Raso is directing the story of an ailing photographer.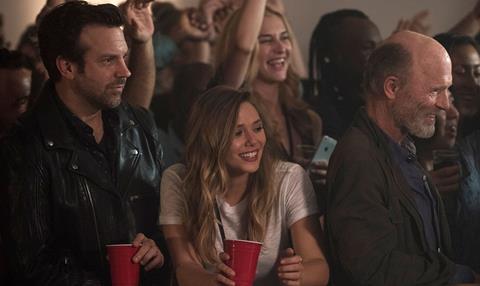 Screen can reveal the first-look image of Jason Sudeikis (Horrible Bosses), Elizabeth Olsen (Captain America: Civil War) and Ed Harris (Pollock) in Mark Raso's drama Kodachrome, produced by Ellen Goldsmith-Vein (The Maze Runner), Shawn Levy (Night at the Museum), Dan Levine (Arrival), Eric Ian Robinson, Jonathan Tropper and Leon Clarance.
Jonathan Tropper's (This Is Where I Leave You) script, currently in post-production, follows an ailing photographer (Harris) and his estranged son (Sudeikis) who embark on an adventure halfway across America to reach the very last photo lab still able to process Kodachrome film before it closes its doors for good.
The Solution Entertainment Group represents international sales on the project, which is financed by Motion Picture Capital. CAA and WME co-rep US rights.