EXCLUSIVE: WTFilms reveals the first image of Sook-Yin Lee's new feature.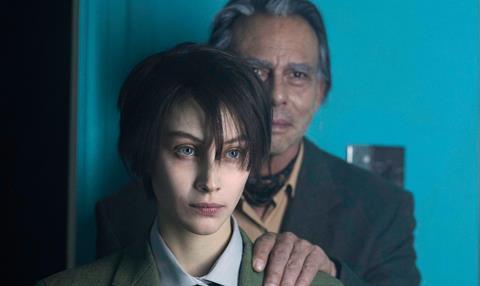 Paris-based WTFilms has released a first image of Sarah Gadon and Raoul Trujillo in Canadian director Sook-Yin Lee's new feature Octavio Is Dead!, which is currently shooting.
Billed as a mysterious, sensual ghost story, the film stars Gadon as a reserved young woman called Tyler, who escapes her overbearing mother, played by Rosanna Arquette, and enters the rich and strange world of her deceased father, Octavio (Trujillo).
"The dailies are electric. On screen, Sarah Gadon, Raoul Trujillo and Rosanna Arquette build passionate, complex and haunting relationships," said WTFilms co-founder Gregory Chambet.
The feature is produced by Jennifer Weiss, Simone Urdl and Jamie Manning of The Film Farm with the participation of Telefilm Canada, CBC, and the Ontario Media Development Corporation.