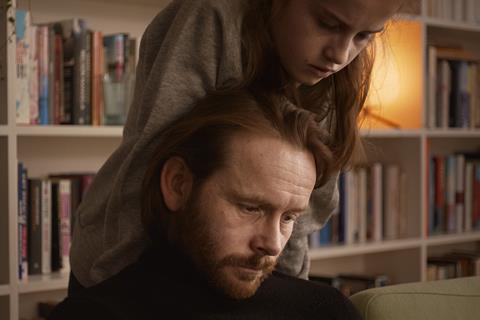 This year's five nominees for the Nordic Council Film Prize 2020 have been unveiled as the New Nordic Films market kicks off in Haugesund.
The lucrative prize, now in its 18th year, comes with an award of $55,300 (DKK 350,000), which is shared equally between the screenwriter, director and producer,
Films are chosen by national committees in the five Nordic countries, with this criteria: "The nominated films must have deep roots in Nordic culture, be of high artistic quality, distinguish themselves by their artistic originality, and combine and elevate the many elements of film into a compelling and holistic work of art.
Last year's winner was May el-Toukhy's Queen of Hearts from Denmark.
This year's winner will be announced on Oct 27 in Reykjavik.
The nominees and the national jury statements are:
Uncle, dir Frelle Petersen (Den)
In Uncle everything is small – not understood as insignificant, indifferent, trivial, or banal but as general, local, humble, and pure. Uncle sees the bigger picture in the small things. In the context of cinema, a young woman's dreams of experiencing the world while feeling tied to the disabled and lonely uncle who brought her up is a situation that certainly belongs to the department of small things. However, Uncle hits upon the big feelings in one of life's many small choices in a way that is incredibly pure, namely pure-heartedness. Using no movie stars, only amateurs, and speaking an obscure dialect on an ordinary farm in a forgotten corner of remote southern Jutland, director Frelle Petersen tells a story that has the power to tug at the heartstrings of the world.
Dogs Don't Wear Pants, dir Jukka-Pekka Valkeapää (Fin)
Jukka-Pekka Valkeapää is a natural-born filmmaker. In crafting his worlds, each and every aspect of cinema is utilised. Dogs Don't Wear Pants is all about the ability to recover from the loss of a loved one. It is also a deeply romantic yet unconventional love story. Instead of offering an easy way out, Valkeapää dares viewers to comprehend the hidden parts of the human mind.
Echo, dir Rúnar Rúnarsson (Ice)
Rúnar Rúnarsson's Echo is a compilation of concurrent micro-stories, framed within the time around Christmas and New Year's Eve – a time which is both sensitive and ceremonial. A time when we reconsider our lives and a time when, more than usual, we miss the loved ones who can't be with us. The stories have an open beginning and an open end; each story is a slice of life.
Echo is about materialism and consumer society, togetherness and loneliness, love and violence, and life and death, which has its own timing. The religious and ceremonial is juxtaposed with the trivial and the mundane – as in life itself. Moreover, the film draws attention to more controversial matters such as the refugee crisis. Echo is a cutting, in-depth study of our society and its layers, and the storytelling can be described as poetic realism, an ode to our daily lives and its beauty and cruelty. Very Icelandic, yet universal.
The script is full of beauty and poetry; each scene is one static shot, one beautifully composed and well-thought-out angle with strong film grammar and excellent filmmaking. The score is modest, yet impressive and moving.
Beware Of Children, dir Dag Johan Haugerud (Nor)
At its core, Beware of Children is about "the Norwegian way of life". Yet artistically and thematically, it extends far beyond this. What is essentially a tragic story is balanced with a subtle strand of political ingenuity and human warmth. Through three generations and their web of relationships, a diverse picture is drawn of a society in which adults and children live close together but remain in their own worlds, dealing with feelings of guilt and conscience in different ways. In a subdued way, Beware of Children addresses the fundamentals of life.
Charter, dir Amanda Kernell (Swe)
By way of a contemporaneous and emotional custody case, Amanda Kernell portrays the complexity of life and close relationships as if taking place in a mirror. The children looking at the adults. The adults looking at themselves. Through exquisite personal direction, the detailed story deepens and evolves into an uplifting drama without any definite answers. From the icy winter evenings in Northern Sweden to the sultry nights in Tenerife, Kernell – in collaboration with photographer Sophia Olsson – creates an image-based film that reverberates with viewers long after the final credits.