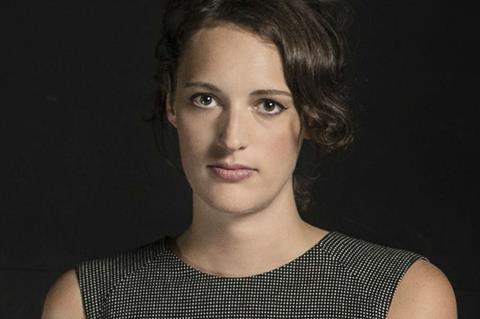 Entertainment One has boarded a new series from Fleabag creators Phoebe Waller-Bridge and producing partner Vicky Jones.
Romantic thriller Run follows ex-lovers who made a pact 15 years ago that if they ever needed to escape life, they could text one another the word 'run' and disappear together. The story will follow the aftermath of the plan.
Jones and Waller-Bridge will exec produce for their DryWrite indie, alongside Emily Leo of Wigwam Films. The series will be spearheaded by eOne vice-president of scripted programming Carolyn Newman and vice-president of scripted development Polly Williams.
Waller-Bridge is the creative force behind BBC America's forthcoming spy thriller Killing Eve, produced by Sid Gentle Films and co-written by Jones.
No broadcaster is yet attached to the project. Entertainment One will handle worldwide sales of the series.
Jones said: "In eOne, we found a team passionate about storytelling and committed to making stand-out television for audiences around the world."
Pancho Mansfield, eOne's president of global scripted programming for television, added: "Vicky and Phoebe's unique voices and talent for creating boundary-pushing original characters have made them bold, creative and critical successes on the screen and stage. We look forward to joining forces with them on this intriguing premise that will undoubtedly capture audiences' attention."
eOne unveiled the project this morning at its annual drama preview in London.
The Designated Survivor producer-distributor is also developing an adaptation of Charlotte Brontë's Villette with Room author and screenwriter Emma Donoghue. It is also shopping a drama based on British author Peter Nichols' novel The Rocks.
Jones and Waller-Bridge are represented by Marissa Devins, Larry Salz and Jenny Maryasis at UTA in the US.
Jones is represented by Giles Smart at United Artists, and Waller-Bridge is represented by Aileen McEwan at Hatton McEwan Penford and Alec Drysdale at Independent in the UK.
This story first appeared in Screen's sister publication Broadcast.