In an outspoken interview, Erik Engelen, former director of acquisitions at Benelux distribution outfit A-Film (and still a consultant there), has given his views on what has brought one of the region's most respected independent companies to its knees.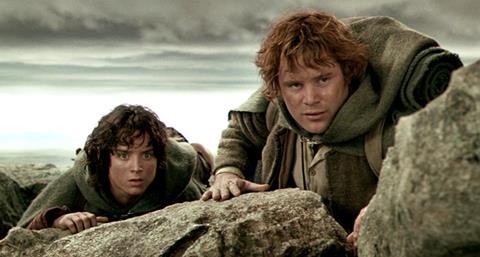 "The essence of the failure of A-Film lies in its past," Engelen said. "I don't want to make it into a mudfight between us (the current management) and the previous management but what people sometimes forget is that when the current shareholders took over the company eight or nine years ago, there was already at that point a serious deficit."
One point that Engelen made forcefully is that A-Film did not benefit nearly as much from its release of the Lord Of The Rings trilogy as had commonly been presumed.
Commenting on how the deal for the Peter Jackson trilogy was structured, Engelen said: "Lord Of The Rings was an amazing success all over the world and also in Benelux.
"People always think that all that money went to A-Film. That is not the case. A-Film did not recoup as much dividend as everyone always thought we did."
Following release, A-Film was left with only a fraction of the overall Dutch profits.
Engelen suggested that market conditions remain very tough in Benelux in general and that other distributors in the region may be hurting almost as much as A-Film. Long gone are the days when leading indie sales agents would ask 2.5% to 3% of the budget for Benelux rights.
The A-Film exec suggested that the current shareholders made "one big mistake" when they took over the company - "they were probably way too inexperienced. What they decided at that time was to pay out everyone."
After discharging the pre-existing company's debts, A-Film took out a sizeable loan from a local bank. In this period, almost a decade ago, DVD was thriving and Dutch and Belgian box-office was strong.
Engelen wouldn't disclose how much money A-Film borrowed but insisted that the loan seemed reasonable given market conditions at the time. For most of the past decade, he said, the company was making "a small operational profit" but still had the historic debt hanging over it.
"You could say that A-Film has become a hostage to its own past. Unfortunately, the market has changed so quickly on all possible levels that it was basically impossible for the company to adapt to a changing market," Engelen said.
The collapse of the DVD market has exacerbated the company's problems. Other Benelux sources have suggested that the big SVOD companies pay as little as €1,500 ($1,700) to license titles from independent Dutch distributors.
"Benelux was one of those countries where you sold the rights, you signed the deals and you ran away as quickly as you could," recalled Engelen. "We (as distributors) had to figure out how to deal with holdbacks from France and all of the world.
"That was one of the things that was so frustrating. You were working in one of the top 15 territories in the world but nobody gives it the attention after the deal is signed."
Alongside its bigger international movies, A-Film has also been one of the key distributors of local fare in Benelux - one reason why its potential disappearance is causing such disquiet in the region.
A-Film still holds rights to many movies. Negotiations are underway as to what will happen to those. The company recently pulled the planned releases of Madame Bovary and A Royal Night Out. One of the final films it released was Dark Places starring Charlize Theron.
"Right now, we are basically discussing with all the different sales companies how to proceed with all those films," Engelen said.
He acknowledged that the company may now be entering "a legal minefield" as rights issues are addressed.
"It was not that it was a bleeding company all the way," Engelen noted of A-Film, which has consistently turned a small operating profit in recent years.
However, one drain on the company has been its heavy staffing costs, with more than 40 employees employed by the distributor at its peak.
It has been a case of back to the 1970s in how distributors are operating in Benelux, Engelen suggested, with many becoming increasingly reliant on theatrical for their profits.
"We (as consumers) have so many possibilities for watching movies but from an economic view, you have to conclude that you're not moving forward - you are going backwards," Engelen said.
"From the arthouse point of view, there is no money to be made from VOD or SVOD. TV is getting extremely selective. If you screw it up on your theatrical release, spend too much money on the release or on your MG, you are dead in the water before you start."