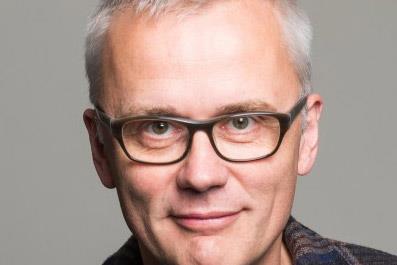 Former Berlinale Forum head Christoph Terhechte is to succeed Leena Pasanen as the artistic director of DOK Leipzig film festival from January 1, 2020.
Terhechte will take up the post after the serving as the artistic director for the Marrakesh International Film Festival for the second and final time this year. Marrakech runs from November 29 to December 7. He took up the post last summer after 17 years at the helm of the Berlinale's International Forum of Young Cinema.
In his new role he will also serve as the managing director of the festival's organiser, Leipziger Dok-Filmwochen.
Pasanen will complete her five-year contract as artistic director in her final edition which runs from October 28 to November 3.
She is moving to Italy to head up the Biografilm Festival in Bologna.
The DOK Leipzig selection committee included Claas Danielsen, managing director of regional film fund MDM; producer Heino Deckert of Leipzig and Berlin-based ma.ja.de; former Zürcher Filmstiftung managing director Daniel Waser; and Documentary Campus director Donata von Perfall.
A final vote on the appointment is expected to be made by Leipzig's City Council on October 30 and, if passed, Terhechte will receive a five-year contract.
Skadi Jennicke, Leipzig's mayor of culture and chairwoman of the festival's supervisory board, said Terhechte would be "an artistic director with an artistic vision, international reputation and great experience as well as sensitivity."
"This will be a key advantage in guiding the festival with regard to deepening its ties to the city's community, but also for the national and international importance of DOK Leipzig," she added.
Meanwhile, Pasanen's direction, the team at DOK Leipzig had strengthened its commitment to improving gender equality not only in production but also in the distribution of films. This year will mark the second where a quota for female directors is integrated into the festival's German Competition.
This year will also see female directors of documentary film projects selected for the DOK Co-Pro Market have an opportunity to win the newly created €5,000 development prize for the best female director, sponsored by the Saxon State Minister for the Arts.