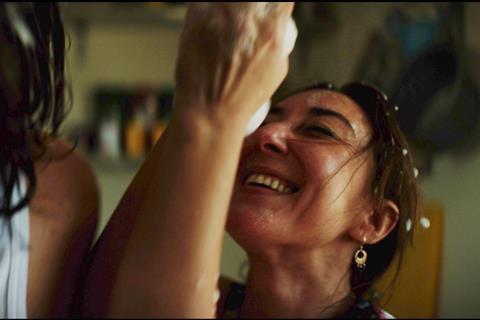 Fortissimo Films has snapped up international rights to Dutch director Jacqueline van Vugt's Crossing, now in post-production.
This is van Vugt's feature fiction debut after several award-winning documentaries, among them Borders (2014) and Up To G-cup (2022). It will be introduced to buyers at the European Film Market (EFM).
Crossing is an ensemble drama set in real time on a ferry crossing from Morocco to Spain as a couple and their two sons travel home from their holiday. The ferry captain is smuggling his pregnant daughter to Spain and at the port, an ambulance crew finds the body of a young man.
The international cast is led by Hadewych Minis, Karim Saïda, Ahlaam Teghadouini, Marco Cáceres, Soumaya Akaaboune, Gijs Naber and Antonio Estrada. Crossing was co-produced by Dries Phlypo of Belgium's A Private View, Siniša Juričić of Croatia's Nukleus Films and Marina Blok of NTR.
"Jacqueline's film is a strong drama that can entice audiences worldwide, pushing them outside their comfort zone," said Gabrielle Rozing, Fortissimo's general manager, Amsterdam. "The film confronts audiences with their own challenges to connect to other people, whether close family or other cultures, one of the biggest themes in our society today."
Further titles on Fortissimo's EFM slate include Chinese 3D animated feature Deep Sea directed by Tian Xiaopeng, that is premiering in the Berlinale in the Generation KPlus competition, Shahar Rozen's Ducks - An Urban Legend, an award winner at Tallinn Black Nights Film Festival, and Natalia Sinelnikova's We Might As Well Be Dead.