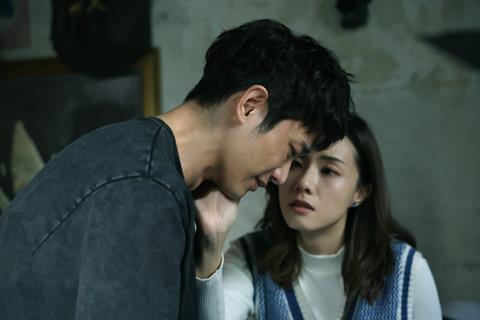 Hong Kong's Entertaining Power has sold four anticipated star-led features to Taiwan's Sky Films in a package deal closed during the Cannes market - where prices are understood to be returning to pre-Covid levels.
The titles include Lee Po Cheung's As It Burns, a suspense thriller involving two fatal explosions that take place 15 years apart but are linked by two women that look alike. The cast is led by Taiwanese actor Jasper Liu, who shot to fame after 2018's pan-Asian box office hit More Than Blue, and Hong Kong actress Stephy Tang (Table For Six), who plays two roles in the film.
The second feature is Albert Mak's action crime thriller Rob N Roll, about two wannabe-robbers who are taken as hostages by a ruthless criminal during a police shootout. The stellar cast includes Aaron Kwok, (Project Gutenberg), Lam Ka Tung (Limbo) and Richie Jen (Trivisa). Producer is Derek Yee of The Overheard series.
Entertaining Power is attending the Marché virtually, like many from Asia which are choosing to do business online as Covid travel restrictions remain in place. But prices for some titles, at least, are returning to pre-pandemic levels, according to Sky Films director Eric Liang.
"There has always been a market for mainstream Hong Kong films in Taiwan, but because of the pandemic and the cinema closures, distributors were not willing to bear the P&A risks," he said. "Prices have dropped as much as by 40%. But the MG for As It Burns has returned to pre-Covid level and even a little higher."
The package also includes Jeffrey Lau's Assassins And The Missing Gold and Terry Ng's Pretty Heart.
The former is a period martial arts drama starring husband and wife team Max Zhang (The Grandmaster) and popular TV actress Ada Choi, while the latter is an inspirational family drama produced by Fruit Chan (Three Husbands) and starring Jennifer Yu (Sisterhood) and TV actor Vincent Wong.
All four titles are in post-production. Pretty Hard is being lined up for a release in late July, followed by As It Burns later in the year, while the other two titles are set for 2023.