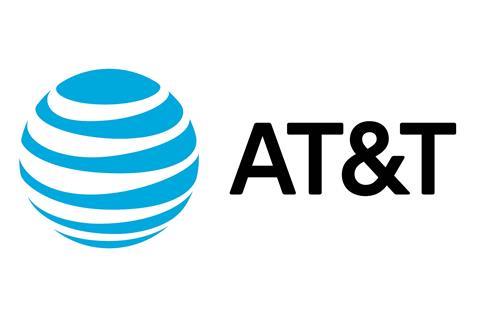 A US judge on Tuesday (June 12) approved AT&T's proposed $85.4bn takeover of Time Warner, dealing a blow to the Trump administration in a move that would appear to open the floodgates to further giant corporate acquisitions.
The ruling on the US Department Of Justice's (DoJ) attempt to block the merger, delivered by Judge Richard Leon of the U.S. District Court for the District of Columbia, will embolden executives and attorneys at Comcast. That telecom titan is expected to field an all-cash offer for 21st Century Fox's entertainment assets as early as this week. Shares in Fox jumped 6% after the ruling was announced.
Hollywood in particular will watch closely to see how Tuesday's decision affects the corporate acquisitions landscape. In theory the "vertical" merger – which combines companies that are not direct competitors – paves the way for all kinds of broader transactions that may not at first suggest strong synergies.
With regard to the entertainment sector, AT&T's takeover of Time Warner places the fate of acquisition targets like Lionsgate, and CBS and Viacom under the microscope.
Judge Leon's decision concluded a six-week hearing as he ruled AT&T's proposed transaction to be not in breach of US anti-trust laws. Opponents said the merger would result in higher bills for consumers and suppress media rivals. The federal judge expressed his wish that the government would not seek a stay, although the DoJ is understood to be weighing up whether to launch an appeal.
The Time Warner stable encompasses the Warner Bros studio and its Fantastic Beasts And Where To Find Them and Harry Potter franchises, as well as the DC Entertainment superhero properties, HBO and its prestige titles such as Westworld and Game Of Thrones, and networks such as CNN, Cartoon Network and TNT.
Shares of Time Warner shot up 5% after the ruling was announced, while AT&T shares fell 2%.
Tuesday's announcement will grate on Donald Trump as he arrives back in the US from his whirlwind summit with North Korean leader Kim Jong Un. Prior to the 2016 presidential election Trump had expressed opposition to the takeover, which was initially announced in October 2016 and prompted the DoJ to sue AT&T last November on anti-trust grounds. Trump is famously not a fan of CNN, which has led observers of the case to claim the administration's legal action was politically motivated.
"We continue to believe that the pay-TV market will be less competitive and less innovative as a result of the proposed merger between AT&T and Time Warner," assistant attorney general Makan Delrahim, the DoJ's anti-trust chief, said in a statement. "We will closely review the Court's opinion and consider next steps in light of our commitment to preserving competition for the benefit of American consumers."
The Writers Guild of America West issued a statement in which it said: "Today's decision is a blow to consumers, content creators and competition. The WGAW knows too well the harms of vertical mergers and welcomed the DOJ's efforts to block this one. Unfortunately, a combined AT&T-Time Warner, like so many mergers before it, will lead to higher prices and fewer choices. Further, it will pave the way for more anti-competitive mega-mergers, like the forthcoming Comcast-NBCU-Fox tie-up.
"This ruling, coupled with the government's abdication of open Internet protections yesterday, means the future of the Internet and content distribution is in the hands of a few, increasingly consolidated and powerful corporate gatekeepers. The approval of this merger makes clear that Congress must pass legislation that unambiguously protects competition in the face of vertical consolidation."