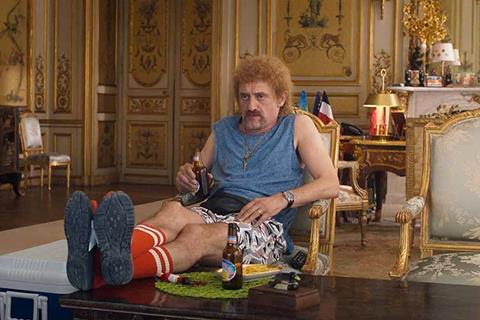 French admissions fell by 4.3% in 2018 to 200.5m, against 209.4m in 2017, but the country remained one of Europe's leading cinema markets, according to preliminary figures released by the National Cinema Centre (CNC) on Dec 31.
In spite of the drop, the CNC said France was Europe's top territory in terms of admissions if not by overall gross, ahead of the UK with 176m entries, Germany with 90m, Spain with 92m and Italy with 79 million entries, according to its figures. The overall gross for the UK could end up being bigger due to higher ticket prices there.
Over the last 12 months, it has been touch-and-go, however, as to whether the 200m admission benchmark would be reached in a year of exceptional events for France.
These included the country's path to FIFA World Cup victory combined with a heatwave in June and July which saw admissions drop 14% and 22.1% over the two months respectively.
At the end of the year, "yellow vest" protests also impacted attendance, especially in Paris where cinema theatres closed their doors over consecutive Saturdays in November and December due to rioting on the streets of the French capital. Nationally, entries were down 12.3% in December.
Local successes
Against this backdrop, French comedies did well with three local productions making it into the top five: The Magic Tuche (also known as Les Tuche 3), La Ch'tite Famille and Le Grand Bain.
It was a mixed year for other genres with 11 French films generating more than one million admissions, against 18 in 2017 and 2016 respectively, and 33 generating more than 500,000 admissions, against 36 and 44 in the previous two years.
Other productions highlighted as examples of the success and diversity of the French offering in 2018 included action comedy The Trouble With You (En Liberté!), with 740,000 entries; alpine family adventure Belle And Sebastian, Friends For Life (1.7m); Omar Sy-starring police comedy Belleville Cop (630,000) and medical student drama The Freshman (1m).
Titles helping the admissions tally to push above the 200m mark in the final weeks of the year included Aquaman, which had drawn just under one million spectators by end December, and local animation Asterix: The Secret Of The Magic Potion with 2.7m entries.
Overall, French productions generated 77m admissions to take a 40% share of the market. US productions drew 90m spectators, 11% less than in 2017, for a 45% share of the market, against 50.6% in 2017.
The CNC noted admissions for non-French, non-US productions rose by 7% to 31m, for a market share of 15.7% against 10.9% in 2017.
Commenting on the CNC figures, Richard Patry, president of French exhibitors body La Fédération Nationale des Cinémas Francais (FNCF) said the 2018 result was impressive given the variety of extraordinary events taking place in the background across the year.
"Cinema-goers of all ages have demonstrated their love of the cinema theatre, showing that going to the cinema remains France's top form of cultural entertainment," he said.
He suggested that the strong performance of local films combined with the modernisation and expansion of France's exhibition circuit had helped maintain attendance above the "symbolic bar of 200 million entries" in 2018.
On a less positive note, however, he added that a number of existing cinema theatres had registered a significant drop in attendance, which had "weakened their economic equilibrium".
"On this basis, 2019 is eagerly awaited by the theatres, especially as the film offering is stronger and more diversified than in 2018," he concluded.