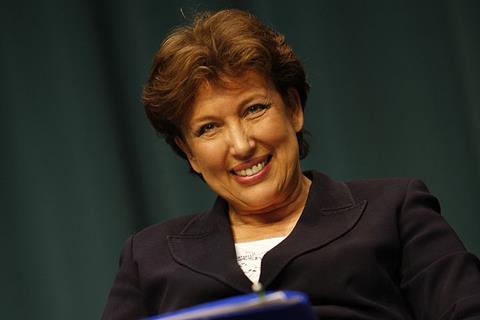 French culture minister Roselyne Bachelot has announced an extra €150m ($183m) in state support for France's pandemic hit culture sector, with €80m ($97.6m) earmarked for cinema.
The minister announced the extra support on Tuesday evening, on the eve of the reopening of the country's cinemas, theatres and museums on Wednesday (May 19), following six months of closure.
According to local media reports, €60m ($73m) will go to exhibitors, who have been hard hit by the closure of their venues and will be operating at a reduced capacity until June as part of social distancing measures.
Maximum capacity is capped at 35% until June 9, when it rises to 65%, to be removed entirely on June 30 if the health situation allows. Beyond this, the sale of food and drink is also prohibited for the time being to ensure that spectators keep their masks on throughout screenings.
The distribution sector will receive €10m ($12m) in extra support and €10m ($12m) has also been set aside for producers.
In other parts of the cultural sector, an extra €38m ($46m) has been pledged for the live music sector while private theatres and state-backed theatres will receive €15m ($18m) each.
The French government has given €11bn ($13bn) in extra state support to the country's hard-hit cultural sector since the beginning of the pandemic in March 2020.