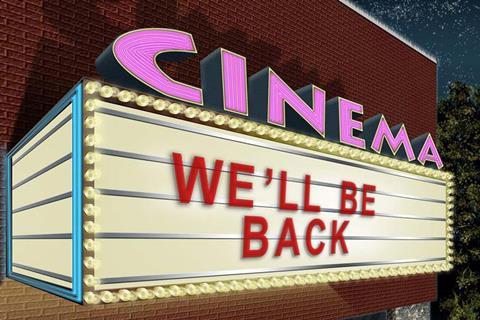 France's Council of State, the country's highest court for issues involving public administration, has rejected a legal challenge backed by scores of French cultural bodies against the enforced closure of cinemas and theatres due to a second wave of the coronavirus in the country.
Public spaces, including cinemas and theatres, were forced to shut their doors at the end of October following a spike in Covid cases across France but had been expected to reopen for business on December 15.
The French government ditched these reopening plans on December 10 after a fall in cases plateaued and failed to hit the stipulated target of less than 5,000 a day. It ruled instead that public spaces would remain closed at least until January 7.
In a joint initiative, a consortium of cinema and cultural bodies sought to overturn the move in court by arguing the closures conflicted with "fundamental liberties" enshrined in French law.
The Council of State passed a judgement on Wednesday, however, upholding the government ruling on the basis that there was a short-term "risk of an increase in the epidemic".
The judgement implied, however, that government should not maintain the closure beyond January 7, if the health emergency had passed.
French exhibitors body La Fédération Nationale des Cinémas Francais (FNCF) put out a statement acknowledging the decision but also welcoming the fact the court had taken on board its arguments for a reopening.
"The council of state recognised that the closure of cinemas, theatres and concert halls is a serious attack on freedoms, given that the hygiene protocols put in place reduce the risk of transmission of the virus," said the FNCF.
It also noted that the council had stipulated that the only condition under which the closure could remain in place going forward was if the health situation was so bad that it risked overwhelming the national health system.
"Unfortunately, it believes that this is the case today and will be for the weeks to come," said the FNCF statement.
The body said it would be monitoring the situation closely to ensure that cinemas were allowed to reopen as soon as the health crisis had passed in line with the current rules for non-essential shops, which were allowed to remain open for much of December but will shut on December 26 until January 10, under new government rules.