Upcoming projects include a 'reimagining' of Billy Wilder classic Sunset Boulevard.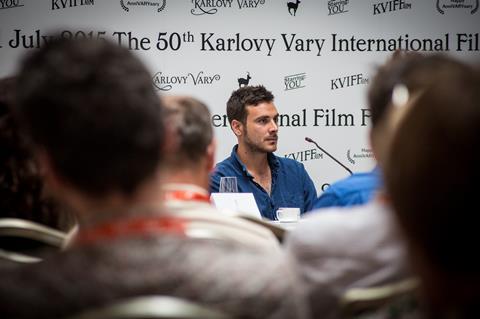 US director Andrew Renzi, whose feature debut Franny is showing at the Karlovy Vary International Film Festival (KVIFF) (July 3-11), is lining up his next projects, including a 'reimagining' of Billy Wilder's 1950 classic Sunset Boulevard.
Richard Gere, Theo James and Dakota Fanning star in Renzi's debut Franny, in which a philanthropist meddles in the lives of newly-married couples in an attempt to relive his past.
Samuel Goldwyn Films picked up the drama after its debut at the Tribeca Film Festival.
The 30-year-old director, whose 2014 documentary Fishtail about Montana cowboys also premiered at Tribeca and was then picked up by Netflix, will next return to Montana to film another documentary, this time about miners.
Speaking to ScreenDaily following a KV industry panel, director Renzi confirmed that he aims to shoot the documentary later this year or early next year with regular producing partner Andrew Corkin (Franny), producer of Jim Mickle's We Are What We Are and co-producer on Martha Marcy May Marlene.
Renzi will look to shoot the film in quick time, as he did with Fishtail, recording the lives and difficult working conditions of the miners as well as their often eventful down-time periods.
Also on the development slate for writer-director Renzi are two features, also due to be produced by Corkin.
One is a crime story about a man who becomes paralysed while committing a criminal act. The film will follow the man's difficult process through the hospital system before he faces his legal fate.
Renzi described the project to Screen as "The Diving Bell and the Butterfly meets Good Will Hunting".
The filmmaker is also working on a 're-imagining 'of 1950's Billy Wilder classic Sunset Boulevard, which will be based on a personal experience of Renzi's.
Wilder's Oscar-winning 1950 classic charts the difficult affair between a cynical screenwriter and a former silent-film star who has faded into Hollywood obscurity.