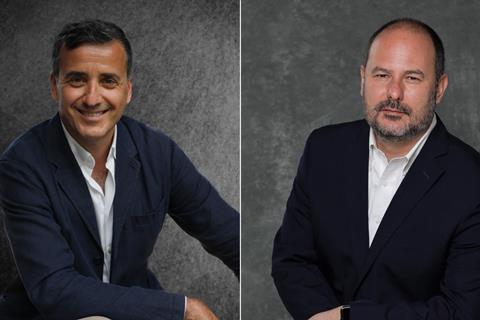 Global TV producer and distributor Fremantle has acquired a majority stake in Lux Vide, the Italian production company behind drama series Medici, Devils and Leonardo.
The super-indie has bought 70% of the Rome-based firm, founded by Ettore and Matilde Bernabei in 1992.The remaining 30% will remain with the Bernabei family.
The couple's son and chief executive Luca Bernabei will continue in the role following the deal, which was brokered by Andrea Scrosati, group chief operating officer and chief executive of continental Europe for Fremantle.
Over its 30-year history, Lux Vide has become one of Italy's most successful and prolific producers, having created more than 1,300 hours of programming including Netflix's period hit Medici: Masters of Florence, Amazon Prime's Leonardo and Sky banking thriller Devils.
Its original series The Bible Collection has sold in 144 countries and while its drama Don Matteo is in its 13th series.
The deal forms part of Fremantle's strategy to invest in premium producers and grows its existing presence in Italy with labels Wildside and The Apartment, the firm behind Paolo Sorrentino's Oscar-nominated The Hand of God.. It also recently took control of US-Australian label Eureka Productions, along with the 12 Scandinavian producers of This Is Nice Group.
"The Lux Vide collaboration with Fremantle confirms our long-term global strategy and international vision," Luca Bernabei said. "We are excited to be joining forces and partnering with Andrea Scrosati, who we have built a much-valued and trusted relationship over many years. The Bernabei family will remain at the helm of the company proudly founded by my father Ettore."
Scrosati added: "Fremantle is a business based on unique talent, creative ideas, and a capacity to deliver, working with the right partners across the world. This deal underlines Fremantle's strategic plan to invest and grow in the scripted arena."