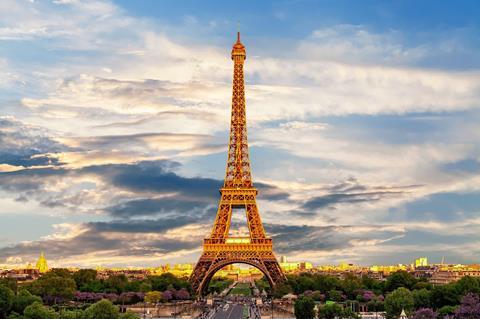 French president Emmanuel Macron announced a series of new anti-Covid-19 measures on Monday (July 12) in response to rising coronavirus cases in France and the spread of the more virulent Delta variant in recent days.
Notably, for the cinema industry, people over the age of 12 will now have to present proof that they are fully vaccinated or a recent negative Covid-19 test to enter cultural and entertainment spaces like cinemas, theatres, attraction parks, concert halls or festival venues from July 21.
They will be able to do this via a QR code downloaded onto the country's Tous Contre Covid health pass app or a hard copy printout.
This is effectively an expansion of the health pass system in place for big events welcoming more than 1,000 people such as the Cannes Film Festival.
The health pass system will be further extended into cafés and restaurants, hospitals, and retirement homes as well as for trains and air travel from early August.
The announcement will likely be greeted with relief by the management teams at the Cannes Film Festival and its Marché du Film, which run to July 17 and July 15 respectively.
Rumours were rife over the weekend that the festival might be forced to introduce socially distanced screening or, in a worst-case scenario, close earlier than scheduled. In an interview with Screen over the weekend, however, managing director François Desrousseaux dismissed the rumours as unfounded.
Under the health pass system in place at the festival, all non-EU participants are obliged to do a Covid-19 test every 48 hours and show a negative test to access the Palais des Festivals and its Marché du Film.
The festival has provided a pop-up lab next door to the Palais des Festivals and is also covering the €50-per-test cost after the government withdrew free tests for people not paying into France's social security system.
Fully vaccinated EU citizens can circulate freely around the festival as long as they can show proof of their shots, while non fully-vaccinated EU citizens need to test every 48 hours as well.
If the extension announced by Macron today had started this week, it would have meant that venues outside the Palais des Festivals and the Marché du Film, such as the Olympia and Les Arcades cinemas for market titles, and the Espace Miramar and the Theatre Croisette in the Marriott where Critics' Week and Directors' Fortnight titles play, would have also been subject to the health pass system.
Other measures announced by Macron on Monday evening included the obligatory vaccination for medical and care staff in hospitals and care homes, with a deadline of September 15.
A rumoured reintroduction of limits on audiences in venues like cinemas and other cultural places has not been announced for now.
France posted new 4,256 cases on Sunday (July 11), representing a 67% jump on the previous week. Health minister Olivier Véran suggested cases could rise to 20,000 a day by early August under the current rate of increase.