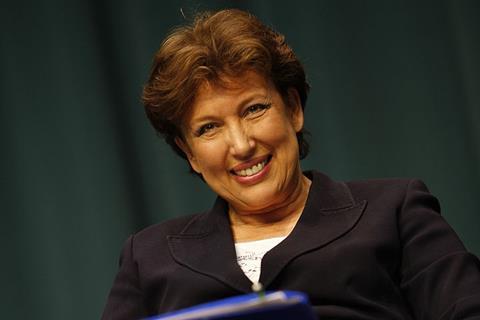 France's culture minister Roselyne Bachelot has indicated that French cinemas and theatres, which have been closed since the end of October due to the second wave of Covid-19, are unlikely to reopen in January.
"It's very difficult to get visibility, we don't have visibility," she said in an interview Radio Station RTL on Tuesday evening (January 5).
"What I want is that we can reopen for good," she continued.
All public spaces, including cinemas, theatres, concert hall and museums, were shut at the end of last October, following a progressive rise in coronavirus cases over the autumn.
The government originally suggested they would be able to reopen on December 15 but this date was abandoned early that month after the fall in cases started to plateau, with the closure extended at least until January 7.
There has been no official government pronouncement since about a tentative new reopening date.
Bachelot said that the government had never promised public spaces would be able to reopen on January 7 and that uncertainty over the direction of the pandemic in France meant it was impossible to set a fresh date now.
The country registered another 20,000 cases in the 24-hours up to 2pm on January 5 and there are growing concerns that a more virulent variant of the virus, first identified in the UK before Christmas, could also hit France.
In the backdrop, the country has also been gripped by a national debate over the safety and efficacy of Covid-19 vaccines. A recent study suggested just 40% of the population are willing to take the vaccine.
Bachelot, who oversaw France's vaccination programme for the swine flu pandemic in 2009, said she would be getting vaccinated.
"As soon as it is my turn, I will be rushing to get it," she said.
The local cinema sector is now coming to terms with the fact that theatres could now remain closed until early February.
In the backdrop, French film distributors and exhibitors have expressed anger that non-essential shops were allowed to remain open up until Christmas while cinemas were forced to shut.
They argued cinema theatres were safer than shops due to rigid hygiene protocols that have been put in place. The National Federation of French Cinemas even challenged the closure ruling in the courts, alongside a number of other cultural bodies.
Bachelot told RTL that the government was paying to close attention to experiments undertaken in other countries around hygiene protocols and infection rates in public places but said that there was not enough data available yet proving that public spaces could be made 100% safe