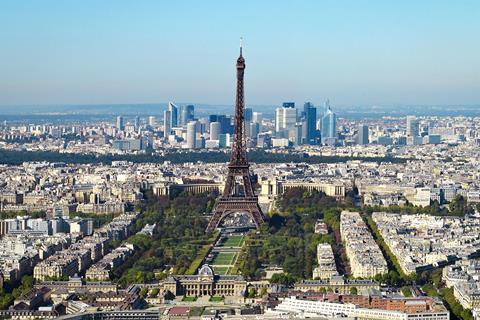 Film and TV shoots will not be impacted by a 9pm to 6am curfew which comes into force in Paris and eight other major French cities on Saturday as part of new measures to slow the spread of Covid-19.
Paris Film, the city hall body which manages shooting authorisations and logistics across the French capital, posted the news on its site on Friday.
"Shoots as a professional activity are not affected by the curfew coming into effect in Paris on October 17 for minimum duration of four weeks," the agency explained.
French president Emmanuel Macron announced the curfew on Wednesday evening as daily cases of Covid-19 topped 22,500. It will last for at least four weeks but could run up until December 1.
In the meantime, a drive by French exhibitors to secure an exemption for cinemas to allow cinemagoers to return home after the 9pm cut-off has yet to yield results.
Under the curfew, people are obliged to be home by 9pm which effectively makes key evening screening slots, which start around 7.30 to 8.30pm and then 9.30 to 10.30pm, unworkable.
The exhibitors argued that by allowing cinemagoers some leeway, cinema and theatres would be able to squeeze in at least one night-time screening.
According to reports in the French press, French prime minister Jean Castex appears to have vetoed, the idea even if Culture Minister Roselyn Bachelot was in favour of such a move.
"The rules must be the same for everyone," Castex was reported as saying during a visit to the northern French city of Lille on Friday. "Everyone must be back home by 9pm, apart from some very precise exemptions."
"I am sure that everyone will adapt, including the world of culture, the difficulties of which I am very aware."