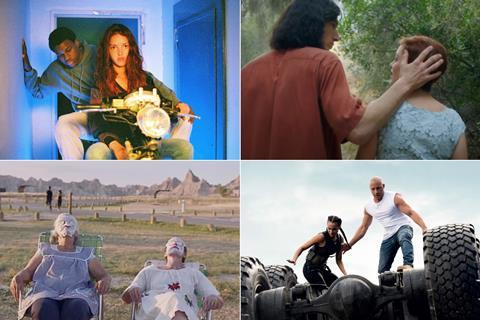 France's independent distributors and cinemas are calling for a coordinated, industry-wide plan to clear the backlog of hundreds of films that have missed scheduled releases as a result of the prolonged closures of French cinemas due to the Covid-19 pandemic.
The plan could see distributors collaborate on a rolling release calendar, the kind of co-operation not usually permitted under French competition laws.
"In a normal period, between 15 to 25 films are released each week," explained Etienne Ollagnier, co-head of distributor Jour2Fête and co-president of independent distributors association, the Syndicate of Independent Distributors (SDI).
"What we want to avoid is a situation where 40 to 60 films a week are looking for screens, especially if distributors rush to release films before Cannes takes place," he continues, referring to the festival's 74th edition which is scheduled to take place from July 6 to 17.
France's 2,045 cinema theatres, counting some 6,000 screens, have been shut for a second time since last October, following a 14-week closure during the first national lockdown in spring 2020.
With the country now struggling to emerge from a third wave of the virus, the government has yet to announce a reopening date, although expectations are high it will happen from mid-May to early June at the latest.
There are no official figures on how many films have been left behind but SDI estimates it is in excess of 400 titles.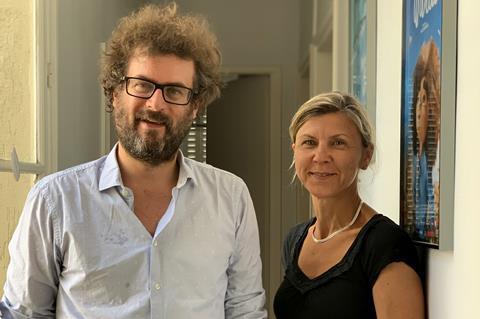 "Based on the information we received from independent distributors our evaluation three weeks ago was 400 films, so now it will be more," said Ollagnier.
On the basis that around 700 films are usually released in France over the course of a rolling year, more than 1,100 to 1,200 titles could be vying for screens in the 12 months after cinemas finally reopen, he adds.
The SDI is comprised of 39 independent arthouse distributors including Condor Distribution, Gebeka Films, Premium Films, Rouge Distribution, Shellac, Urban Distribution and Wayna Pitch. It is one of two key independent distributor bodies in France alongside DIRE (Distributeurs Indépendants Réunis Européens) which represents 15 larger arthouse labels including Ad Vitam, Bac Films, Diaphana, Haut et Court, The Jokers, Pyramide Distribution and Le Pacte.
"We had the opposite problem when cinemas re-opened last year. The big worry then was that distributors would not release films. At that point, there weren't so many films and people felt they had time to clear their backlogs," said Carole Scotta, co-head of Haut et Court and co-president of DIRE.
In the face of this year's different reality, both DIRE and SDI have been at the heart of efforts to lobby France's cinema mediator, Laurence Franceschini, as well as the National Cinema Centre (CNC) and the Ministry of Culture to put in place measures to prevent a free-for-all once cinemas are allowed to reopen.
Coordinated release calendar
In a small but significant victory last week, the president of France's competition authority Isabelle de Silva put out a notice on Friday (April 16) stating that she was favourable to distributors coming together to release the backlog. De Silva examined the issue following a request in February by Franceschini, who in turn had been lobbied by umbrella body Le Bureau de Liaison des Organisations Cinématographique (BLOC), which represents the collective interests of 14 film industry organisations including SDI and DIRE, alongside the French Association of Arthouse Cinemas (AFCAE) and Agency for the Development of Regional Cinema (ADRC).
In her position as cinema mediator, Franceschini's job usually involves resolving disputes over cinemas having access to films, and vice versa, as well as monitoring the exhibition sector for anti-competitive or monopolistic practices.
"Part of our mission as independent cinemas and arthouse cinemas is to defend auteur films, which, at the same time are important for arthouse cinemas in terms of drawing in audiences," explained AFCAE delegate general Renaud Laville, of his body's involvement in the initiative. "When there are 400 films on the shelf, it's clear these films risk losing their value if there isn't some sort of calendar and minimum agreement between distributors. We know it's going to be very difficult, but it's in no one's interest if the films lose their value and no longer attract spectators."
Details around the framework and running order of the proposed release calendar have yet to be hammered out but DIRE and SDI members are due to meet with CNC representatives this week to discuss the project and also set up a working group to oversee its creation. They hope this sort of cooperation will be allowed for at least one year.
Scotta says the first concrete act will be canvassing participating distributors on their preferred release dates for films on their slates. A weekly calendar would then be set in motion as soon as cinemas are allowed to reopen.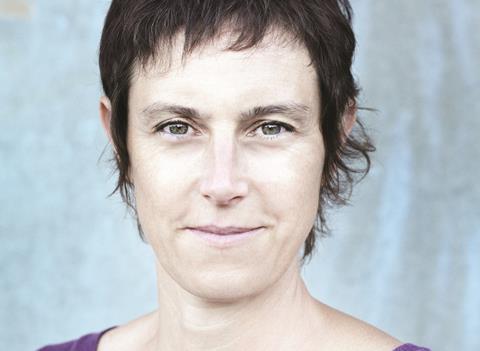 "The priority would be for the films that were in theatres in October or already programmed. We will try to revive the calendar that was already in place," she explained. "There are some films that have been removed because they've gone online, there are others that will be added. We're going to have to be pragmatic, but one thing is certain, we can't all put our films into cinemas in the first two months of reopening."
In an added complication, the government has announced a dateless, staggered three-stage plan for the reopening of cinemas, under which permitted audience capacities will rise from an initial 35% to 65% and then 100% over the course of six weeks to two months.
"There could be distributors that hold back their films because of this," said Scotta.
Priorities for Haut et Court's are Cannes 2020 titles Thomas Vinterberg's Another Round, which came out on October 14, two weeks before the cinema closure; Fanny Liatard and Jérémy Trouilh's buzzy first feature Gagarine and Naomi Kawase's True Mothers as well as Berlinale Panorama title Copilot by Anne Zohra Berrached. Jour2Fête will be focusing on its Cannes 2020 title Slalom but will not try to put truncated autumn releases Last Words and documentary The Monopoly Of Violence back into cinemas.
"We are trying to release our Cannes [2020] and Berlin films before the 10 films we'll present at Cannes this year," said Scotta.
It remains to be seen whether the French branches of US studios Disney, Paramount Pictures, Sony Pictures, Universal Pictures International and Warner Bros. or the big mainstream distributors like Gaumont, UGC Distribution, Pathé Films and Studiocanal will also cooperate.
Disney France has already set a June 9 release for Nomadland and is aiming for July 7 for Black Widow, in line with its worldwide release, while UPI France plans to launch French director Anne Fontaine's political comedy-drama Presidents on June 30 and Fast & Furious 9 on July 14.
Gaumont has set tentative dates of June 30 for comedy Family Swap and August 4 for Jean Dujardin spy spoof 0SS 117: Alerte Rouge En Afrique Noire. UGC Distribution is gearing up for a July 6 release for Léos Carax's musical film Annette, following its selection as the opening film of Cannes.
"It will be entirely voluntary. The competition authority's notice states nobody can be obliged to join. Of course, there are those who want to stick to free-market practices and are ferociously against the idea of a coordinated calendar," said Ollagnier.
He noted there are some bigger groups that are backing cooperation. "They know that without it, everyone will get hurt. We're expecting some big players to join us around the table," he said. "For those who don't want to participate, we hope there will be other regulatory measures imposed by the cinema mediator, the CNC or the Ministry of Culture… If an American distributor starts releasing one film a week when previously they released one film every three weeks, it's not going to work – all the screens will be occupied by four or five distributors."
With this in mind, DIRE and SDI are both pushing for the renewal of regulations preventing companies from monopolising screens with a single title. These regulations were in place prior to the pandemic but were allowed to lapse last year as cinemas struggled to find films following last year's reopening.
"If cinemas opened here and now, distributors could do whatever they liked," said Ollagnier.