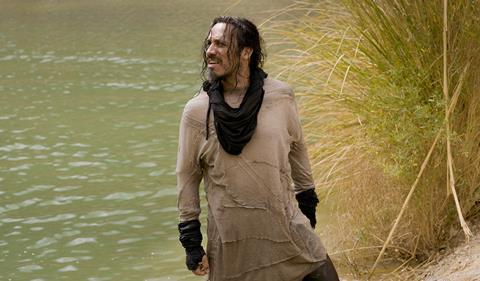 French sales company SND has unveiled a trio of French-language deals for Alexandre Astier's medieval fantasy comedy Kaamelott, ahead of the film's wide theatrical release on 1,000 screens in France this July.
The production is a feature adaptation of Astier's cult series inspired by the Arthurian legends. Astier conceived, directed, wrote, scored and edited the show and also starred as King Arthur. It ran on the flagship M6 channel of the M6 Group, to which SND also belongs, from 2005 to 2009.
The feature has sold to Belgium (Belga), Switzerland (Ascot Elite Entertainment) and Canada (MK2/Mile End).
All three distributors are planning releases in July to coincide with SND Distribution's wide release on July 21. Belga and Ascot Elite will release on July 21 while MK2/Mile End has set July 23.
"The deal for Canada has just come through and it's pretty exciting to have a coordinated release of this scale for a French comedy," said Ramy Nahas, director of international sales and distribution.
He explains that the notoriety of the series in France and other French-speaking territories has complicated the international sale of the film to other territories until now.
"There is such a strong fanbase around the series that whenever the tiniest piece of information is released, it immediately gets picked up on the social networks. We didn't want any leaks ahead of the French release, so we had to be extremely careful about the material we made available," he explains.
The official trailer for the film has generated more than 1.1m views on YouTube since its release on June 21.
The SND sales team is hoping the French-language buzz and hype around the feature will spill out into other non-Francophone territories, where they believe the comedy could work well too.
It will be talking to buyers about the title this Cannes but has yet to decide whether it will screen the film in the market as they continue to be vigilant about details getting out.