UK genre festival Horror Channel FrightFest has unveiled the crop of 13 feature films that will play during its Glasgow Film Festival offshoot this year (March 1-3).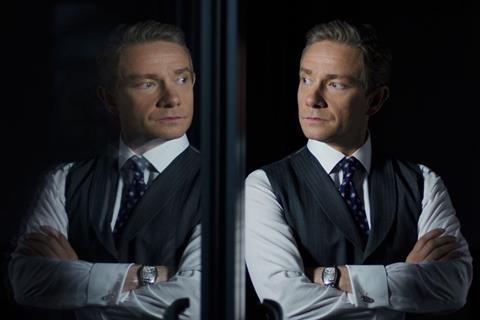 Appropriately returning for its 13th edition, the event will kick-off with Jeremy Dyson and Andy Nyman's Ghost Stories, which stars Nyman alongside Martin Freeman, Paul Whitehouse and Alex Lawther in the tale of a sceptical professor who stumbles across three cases of inexplicable hauntings.
Further features playing include the UK premiere of Dragos Buliga's The Wanderers: Quest Of The Demon Hunter, which premiered at the Transilvania International Film Festival last year, the UK premiere of Robin Aubert's The Ravenous, which premiered at Toronto and also played at Fantastic Fest and Sitges, and the European premiere of Adam MacDonald's Pyewacket, which also premeired at Toronto.
Full line-up:
Ghost Stories, dir. Jeremy Dyson and Andy Nyman
The Lodgers, dir. Brian O'Malley
The Wanderers: Quest Of The Demon Hunter, dir. Dragos Buliga
Attack Of The Bat Monsters, dir. Kelly Greene
The Ravenous, dir. Robin Aubert
Cold Skin, dir. Xavier Gens
Primal Rage, dir. Patrick Magee
The Blacksmith And The Devil, dir. Paul Urkijo Alijo
Pyewacket, dir. Adam MacDonald
Friendly Beast, dir. Gabriela Amaral Almeida
Secret Santa, dir. Adam Marcus
Tigers Are Not Afraid, dir. Issa López
Sixty Minutes To Midnight, dir. Neil Mackay