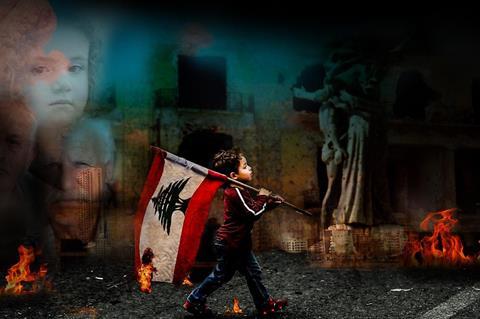 Pan-Arab distributor Front Row Filmed Entertainment has acquired Middle East and North African rights to Lebanese-Australian filmmaker Daizy Gedeon's politically-charged documentary ENOUGH! Lebanon's Darkest Hour from Gedeon's Australian production company Dream Creations.
The film explores the government corruption and institutional decay that led to the devasting Beirut blast in 2020. It was feted at the Better World Fund gala at Cannes last month. It reports on Lebanon's deep state corruption and the mismanagement of government institutions as well as the political actors and parties behind the country's collapse over the post-war decades.
The title ENOUGH! Lebanon's Darkest Hour refers to the Beirut blast on August 4, which killed more than 200 people, injured thousands and left tens of thousands homeless.
It also taps into Lebanon's global justice movement and the role the country's 16 million-strong diaspora can play in bringing change to Lebanon.
Dream Creations and Front Row are planning an autumn release for the film in the hope it will encourage this diaspora to register for upcoming elections in 2022.
"ENOUGH! is not only a fascinating exposé on the deeply entrenched corruption that has crippled Lebanon, but also a key message to encourage viewers who can vote to go out there and do their part," said Front Row CEO Gianluca Chakra.
Provided it passes censorship in Lebanon, the feature is set for a Lebanese theatrical premiere date this October followed by the rest of the Middle East and a string of international territories throughout the fall and a streaming release in February 2022. Dream Creations and Front Row will be submitting the documentary to the Lebanese censorship board in the coming week.