Award-winning Sámi Blood among films set to play in special focus on cinema of the region's indigenous people.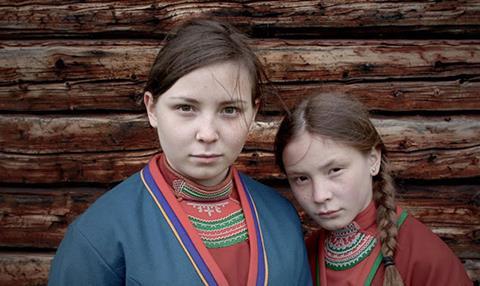 Sweden's Göteborg Film Festival will put the spotlight on the cinema of the region's indigenous Sámi community at its 40th edition running Jan 27 to Feb 6, 2017.
"Sámi film is hotter than ever. That's why we're turning the spotlight on the north," says the festival's artistic director Jonas Holmberg.
The Sápmi cultural region stretches across large tracts of northern Sweden, Norway, Finland and Russia.
The semi-nomadic Sámi people – who traditionally make their living from fishing, hunting and reindeer herding – have suffered discrimination for centuries from dominant, incoming populations.
But in recent years, more enlightened cultural policies have seen a number of Sámi film-makers and producers emerging to tell Sámi stories as well as the establishment of the Sámi Film Institute.
"Sápmi has transformed into a very exciting film region, with a new generation of compelling directors. There's both an artistic and a political imperative to approach Sámi film in a more focused way," Holmberg says.
He cited the example of Amanda Kernell's Sámi Blood [pictured], about a Sámi girl desperate to assimilate into mainstream Swedish culture in the 1930s, which will get its Swedish premiere at festival. The film recently won the Special Jury Prize at the Tokyo International Film Festival.
It will be among eight films nominated for the coveted Dragon Award Best Nordic Film, offering a cash prize sum of one million SEK ($110,000).
"It feels exciting to return to the Göteborg Film Festival with my first feature film after having screened nearly all of my short films there since the first one ten years ago. Göteborg is the biggest film festival in the Nordic countries and being invited to compete with the very best feels like a huge deal," said Kernell.
Alongside Sámi Blood, there will be several other new Sámi features and short films screening under the headline Focus: Sápmi.
They include katja Gauriloff's Kaisa's Enchanted Forest, about Swiss writer Robert Crottet's lifelong fascination with Sámi culture and featuring footage of the Sámi people in the 1930s and 40s; Suvi West's documentary Me And My Little Sister about her sister's decision to challenge the conservative values of the Sámi by coming out as a lesbian, and Gunilla Bresky's Son of the Sun about the late multi-disciplinary artist Nils-Aslak Valkeapää.
There will also be a retrospective shedding light on the history of Sámi film and a comprehensive discussion about Sámi film found in the seminar program.
In addition, the festival will also throw a Sámi-themed party featuring performances by Sámi artists Maxida Märak and Mimie Tim.
The full programme of the Göteborg Film Festival will be announced on January 10.