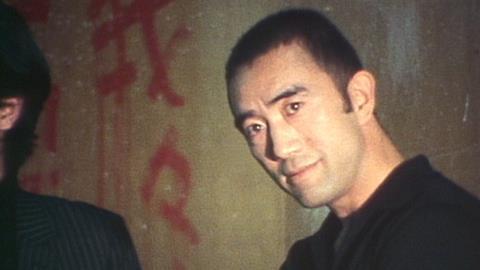 Japan's Gaga Corp will handle international sales on documentary, Mishima: The Last Debate, featuring restored footage of a famous debate between Yukio Mishima and students at Tokyo University in 1969, just one year before the filmmaker's death.
Footage of the debate, which took place during the mass political uprisings of the late 1960s, has only recently been discovered and given a 4K restoration.
Mishima was an internationally acclaimed author, poet, playwright, actor and film director, whose novels include Confessions Of A Mask (1949) and The Temple Of The Golden Pavilion (1956). He was nominated for the Nobel Prize in Literature in 1968.
Also an ardent right-wing nationalist, Mishima committed ritual suicide, just one year after the Tokyo University debate, after failing to inspire a Japanese military coup.
"Through the restored 4K footage and interviews of the people involved in the discussion, the people who knew Mishima at that time, journalists and authors of our times, the film pursues timeless thoughts of Mishima which appeals to the people even today," said Gaga in a statement.
The documentary is directed by Keisuke Toyoshima and features narration by Japanese actor Masahiro Higashide (Asako I & II).
Gaga will introduce the film to buyers at the upcoming European Film Market in Berlin (February 20-27). Japanese theatrical release is scheduled for March 20, 2020.