At a Bafta event, the director said the fan favourite sequence was the last scene shot for the film.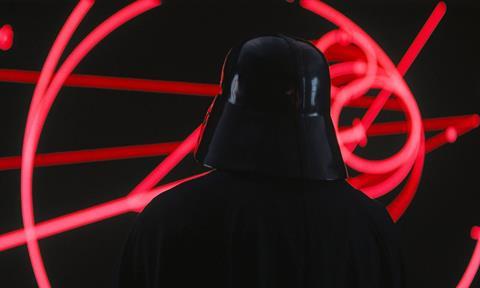 Rogue One: A Star Wars Story director Gareth Edwards disclosed more details about the Darth Vader scene at the end of the Star Wars spin-off at a BAFTA Cymru event in London on Wednesday night (March 1).
Edwards, in a Q&A with actor Celyn Jones, said the sequence, which he said showed "the greatest hits of Darth Vader," was not only part of the reshoots (as revealed by editor John Gilroy), but was the last scene shot for the movie.
He said: "That was the last thing we filmed on the whole thing. We shot the movie and we cut it, and there was this big upshoot [additional footage shot after the conclusion of principle photography], and the very last thing on the big upshoot was that scene."
"The film ended with Darth Vader seeing the blockade get released and go," added Edwards, "and my editor, Jabez Olsen… he said, 'I think there should be one more moment with Vader, he should be on board the ship or something.' [Kathleen Kennedy] said, 'that's a really good idea.' So soon we got given the opportunity and some money to go do this."
Edwards also discussed the technical aspects of the scene, which involved a LED lightsabre, a large red light, and smoke. Director of Photography Greig Fraser used a "toy-store" style lightsabre with LED lighting for the lightsabre but also included a large light, blocked by the actor portraying Darth Vader, and smoke to give the character the dramatic silhouette seen in the film, according to Edwards.
Director Peter Jackson (The Hobbit) was present for the filming of the Darth Vader scene, and Edwards said he walked in right before the cameras rolled. Edwards said: "At that specific moment, I have the best job in the world."
The event was held in celebration of St. David's Day, which honours the patron saint of Wales, and was a fundraising opportunity to support Bafta's educational charity work across Wales, according to BAFTA representative Hannah Raybould.
Edwards spoke about his childhood love of Star Wars, learning filmmaking, his career and the making of Rogue One. He said he wants his next project to be something he has written himself, but needs "to take pressure off and just let it all happen."