EXCLUSIVE: Alleycats producer and director form London-based company.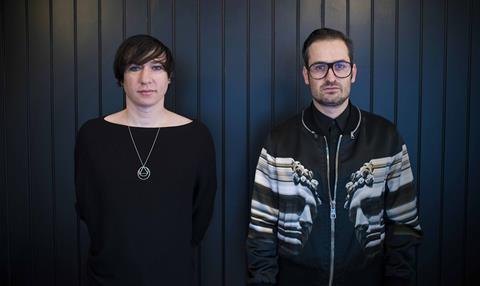 Franco-Swiss director-producer Ian Bonhôte and British producer Andee Ryder have teamed to launch genre-focused production company Misfits Entertainment.
Based in London, the fledgling outfit will focus on genre film and TV projects with global appeal in the $1m-$10m budget range and will aim to shoot between one and two films a year.
The company's debut slate, which it will launch at the forthcoming European Film Market in Berlin, includes Viking Destiny from director David LG Hughes. Produced with Clay Epstein's Film Mode Entertainment, the film follows a Viking princess who is forced to flee her kingdom after being framed for the murder of her father. The project is in pre-production and Film Mode is handling sales.
Also on Misfits' roster is Civa, being directed by Bonhôte, which tells the story of a teenage girl working as an assassin in Mexico City, and Dating Katie, directed by Adam and Joe Horton. The latter has backing from Ffilm Cymru Wales and Creative England via the BFI Net.Work and is a co-production with Kathy Speirs' Up Helly Aa Films.
Bonhôte was a co-founder of UK production outfit Pulse Films. Ryder previously ran Elephant Gun Films and has credits including action thriller Alleycats [pictured], which Bonhôte directed.
Bonhôte commented on launching the new company: "Following the success of our first feature film Alleycats and collaboration together, Misfits Entertainment was the perfect and extremely exciting next step. Andee and I share a passion for international commercial cinema and an international view of the world, therefore we feel perfectly equipped to operate globally. I spent 12 years growing Pulse Films, and I'm now ready for my next creative and business challenge."
Ryder added: "Ian and I share a solid, highly-creative and dynamic working partnership with differing and complementary past experience. This has resulted in the diverse slate we're starting with, and as we continue to grow the business we remain committed to bringing, fresh and universally entertaining stories to a global market place."