EXCLUSIVE: Genre sales outfit will introduce four titles to the market, including Italian thriller Double Crossing (Il Traduttore).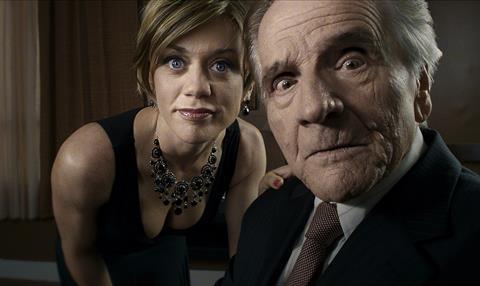 Genre sales company Devilworks will introduce four titles to buyers at Cannes this year.
On the roster is Dennis Ho's feature debut A Better Place [pictured], which tells the story of a young man who uses his abnormal regenerative powers to heal people, despite the cost to himself.
The film has already picked up prizes at Hollywood Reel Independent Film Festival (best independent film, emerging actor for star Stephen Todt), and the Los Angeles Movie Awards (Best Narrative Feature).
Also on the slate is Jennifer Liao's debut feature, the comic thriller End Of Days, Inc, which follows a group of laid-off employees who discover that processing the last of their inventory will lead to catastrophic consequences.
Devilworks has picked up world rights to Massimo Natale's Double Crossing (Il Traduttore), which stars The Passion Of The Christ actor Claudia Gerini alongside Kamil Kula in the story of a young student who becomes entangled in a passionate affair with an older woman.
The final new film on the company's Cannes roster is Sacred Heart, produced and directed by Kosta Nikas, which stars Chopper actor David Field in the tale of a man who receives a visit from the devil after losing his wife and child.
Devilworks president Samantha Richardson said: ''These titles all display intelligence and captivating cinema; they really stand apart, which is predominant in a market as hungry as Cannes."