UK sales and production outfit GFM Animation, part of the GFM Films Group, has boarded upcoming animated feature Spirits, which is inspired by Charles Dickens' tale A Christmas Carol.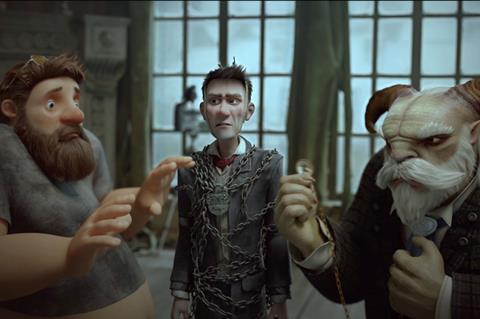 The project is from directors Todd Edwards and Timothy Hooten and producer Katie Hooten, who together run US production outfit Hardy Howl Films. Edwards previously co-wrote and co-directed family animation Hoodwinked!, which grossed $110m globally in 2005.
Set in Dickensian London, Spirits follows Marley, a glum ghost with a chip on his shoulder. For seven years he has wandered the foggy streets of London fuelled by bitterness towards his former business partner, Scrooge. But his afterlife takes an unexpected turn when he's given the opportunity to take part in the haunting of a lifetime.
The production will combine CG characters and stop-motion sets. Voice casting is now underway.
GFM Animation will be launching the title to buyers at this week's European Film Market in Berlin.