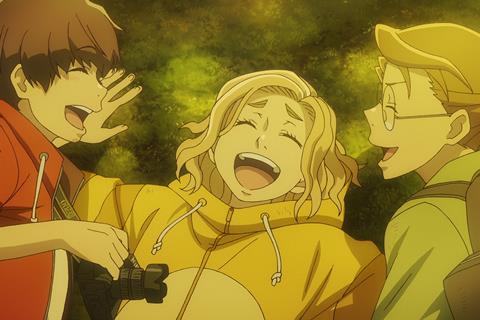 GKids has acquired North American distribution rights to Goodbye, Don Glees!, the first original anime feature from Japanese writer-director Atsuko Ishizuka.
GKids is planning to release the film theatrically this year, in both its original Japanese language version and in a new English-language dubbed version.
Produced by Studio Madhouse, the film had its premiere at the Tokyo International Film Festival last November and was released in Japan in February. It will screen in the official competition at next month's Annency animation festival in Switzerland. Kadokawa is handling international sales.
Goodbye, Don Glees! follows three friends over the course of one summer, as their adventures turn into a life-changing journey. The original version features Japanese voice actors Ayumu Murase, Natsuki Hanae, Kana Hanazawa and Yuuki Kaji.
Ishizuka previously directed novel series adaptation No Game No Life: Zero and 2018 TV series A Place Further Than The Universe.
GKids' president David Jesteadt commented: "We were all incredibly moved by Atsuko Ishizuka's perceptive and fresh take on a classic story of teenage friendship. We can't wait for audiences to share this beautiful blend of comedy and drama, set in the days of summer when anything seems possible."