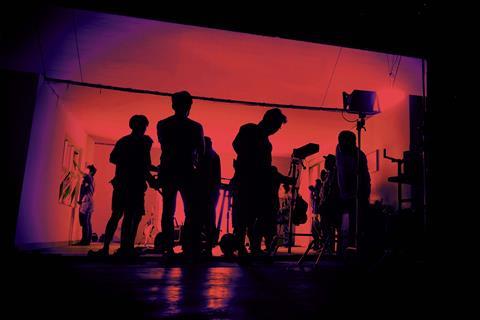 Consumer spend on combined global theatrical ticket sales, home entertainment and pay-TV reached $328.2bn in 2021, while the $99.7bn number without pay-TV surpassed the pre-pandemic 2019 level, according to Motion Picture Association (MPA) data.
The MPA's 2021 Theatrical and Home Entertainment Market Environment (THEME) Report noted that while the international and North American theatrical markets "grew substantially" compared to 2020, streaming continued to drive the industry's overall growth as subscriptions to streaming services reached 1.3bn globally, for a 14% increase over 2020.
When the pay-TV market is included, the combined figure for consumer spending reached $328.2bn, matching 2019's record high. The pay TV market includes monthly subscription fees for cable and other pay TV services, as well as payments for on-demand content.
In the US the combined theatrical and home/mobile entertainment market reached $36.8bn in 2021, a 14% gain on 2020 that overtook $36.1bn in 2019.
Last year the global home/mobile entertainment market reached $78.bn, representing another 14% year-on-year increase and a 41% gain on 2019. The THEME report said growth was driven by the digital market which increased 11% in the US year-on-year and 24% internationally.
Some 943 films entered production in the US in 2021 as the industry implemented Covid-19 protocols, marking an increase of 111% over 2020.
In other notable findings:
*1,826 original series were released in 2021, including 559 scripted original series, for a 15% increase over 2020 which the report said was driven in part by the increase of series productions for online services which produced 693 series last year.
Online services produced 179 original films released exclusively to their platforms in 2021, roughly on par with 2020 and marking close to a 60% gain over 2019. Approximately 80% of US adults watch films and shows/series through traditional television services, including pay TV and online streaming services.
Since the start of the pandemic, 53% of US adults reported that their viewing of films or shows/series on a streaming service increased, while 42% said their viewing via pay-TV increased.
More than 85% of children and more than 55% of adults watch films and/or television shows on mobile devices.
The hispanic/Latino demographic continues to over-index in terms of daily viewership of several viewing methods relative to their share of the US population.
Global theatrical box office reached $21.3bn in 2021, up 81% from 2020 but below pre-pandemic levels. International box office accounted for 79% of the global market and China was the top market on $7.3bn (including online ticketing fees), followed by North America on $4.5bn, Japan on $1.5bn and the UK on $800m.
North American box office gained 105% on 2020 and while that was still lower than pre-pandemic levels, 470m tickets sold was doubled the number sold in 2020. Just under half of the population, or 168m people, went to the cinema at least once in 2021, gender composition skewed slightly towards males, and per capita attendance was highest among the 12-17 (2.5 tickets sold per person) age group and among the hispanic/Latino (1.7) ethnicity demographic.